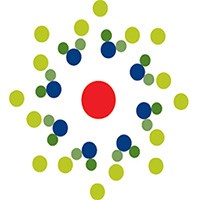 Your bioanalytical assay and clinical diagnostics source.
Boston, Massachusetts (PRWEB) September 19, 2013
Cambridge Biomedical Inc is pleased to announce the launch of its new website: http://www.CambridgeBiomedical.com.
The new website offers a contemporary look and streamlined user experience enabling clients to quickly locate the information they need.
The website is designed to be a true resource for life science companies looking for bioanalytical development and clinical diagnostic services. These resources include a wide range of whitepapers containing valuable insights into such technologies as Flow Cytometry, Meso Scale Discovery, ELISA assays and HPLC together with regulatory advice.
Enhanced "Services" section affords visitors the ability to quickly identify services, all within two mouse clicks. In addition, the full site search feature available on every page, utilizes the latest search and indexing technology to enable visitors to quickly locate information.
The site is closely integrated with the Cambridge Biomedical iPhone and iPad App, available free at the Apple iTunes store, bringing increased functionality and enhanced user experience.
To see the new website please visit http://www.cambridgebiomedical.com.
Cambridge Biomedical
Since 1997, Cambridge Biomedical has provided a customer focused approach to support our clients by providing a diverse range of bioanalytical services from pre-clinical to post market. These include assay development, optimization, validation and diagnostic testing. Conveniently located in Boston to support the North East pharmaceutical development market, yet with a national and global reach. We deliver personalized project management and rapid turnaround times to expedite your development pipeline.
Contact:
1320 Soldiers Field Road
Boston, MA 02135
T: 617.456.0700
salesinfo(at)cambridgebiomedical(dot)com