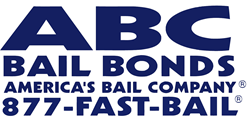 We decided to add this functionality to the website to improve the user experience and help to continue providing the best service we can to our customers
Camden, NJ (PRWEB) April 24, 2015
Camden warrant check service is now available from ABC Bail Bonds through a new portal on their website that is designed to streamline the process people go through from finding out whether or not they have a warrant to taking care of the situation using their: Simple. Bail Bond. Solutions.℠ A new form can be found on their website that users can fill out to have an experienced bail bondsman find out whether or not there is warrant for that person's arrest.
Camden bail bonds experts at ABC are excited about their new offering. "We decided to add this functionality to the website to improve the user experience and help to continue providing the best service we can to our customers," says Jonathan Yellin of ABC Bail Bonds. Warrant checks in Camden are available as well as warrant checks in all of New Jersey and Pennsylvania.
In addition to warrant checks ABC Bail Bonds also offers inmate locator services in Camden as well as all of New Jersey and Pennsylvania. Sometimes locating an inmate can be difficult especially during an already stressful time according to Jonathan Yellin, "When someone gets arrested the people trying to secure their fast release tend to find the situation stressful. Sometimes knowing exactly where the person is and the process for getting the released feels tedious. We offer Simple. Bail Bond. Solutions. This includes locating the inmate that needs bail."
Camden bail bonds professionals at ABC Bail Bonds have been helping people with fast jail release since 1995. They offer outstanding service and they have developed an excellent reputation over the years. With over 40 licensed agents and 10 locations they have resources to get many people released from custody each day. "In many situations we are able to work out convenient payment plans to make a trying time easier for people to manage," says Yellin. "Our bail bond agency was started with a simple idea. To meet the needs of families and friends to get their loved ones out of jail, without judgment, in a timely manner. Those who are arrested are innocent until proven guilty and should be treated as such."
To learn more about ABC Bail Bonds please visit their website. To start the process of getting a warrant check in Camden please fill out the form. For Inmate Locator please check out the inmate locator pages on their website. For immediate assistance with fast bail bonds release call (877) 327-8224. ABC Bail Bonds services all of New Jersey and Pennsylvania with over 10 locations including one in Camden.
ABC Bail Bonds
434 Dr. Martin Luther King Blvd
Camden, NJ 08103
(856) 225-9600