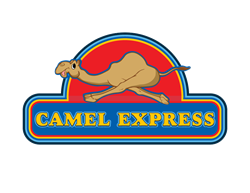 $20 memberships provide unlimited monthly washing for every car in the household
Nashvillle, TN (PRWEB) January 28, 2015
Since last March, The Camel Express Car Wash has been planning its strategy for locating and securing the initial location in Nashville. Recently, the Camel Express has taken its final steps towards finalizing site development.
Founder Read Hauck states, "It has been a challenging process gathering all of the data and assembling a solid team of lawyers, investors, equipment parters and other professional entities to be sure that we are able to provide the best experience and the most unique car wash site in the south". As a celebratory gesture, the Camel Express will begin offering a limited number of monthly unlimited wash club memberships during the month of February. The memberships being offered are unique because they allow a single family member to purchase a monthly membership for fee of $20 per month and every car in the household is welcome to use the facility as much as they would like all month long. This is the first offering of its kind in the industry and it is this unique type of offering that will serve as the basis for all future promotions. The Camel Express is promising to provide the Nashville customer base with exceptional and out of the ordinary pricing and packages that should allow the customers to save money and have the best car wash experience possible.
The Camel Express Car Wash is planning to be the longest tunnel car wash in Nashville. With a 130-foot express tunnel, they will offer the latest car wash equipment throughout the tunnel to provide customers with the cleanest car possible in the shortest amount of time. There will also be an area for free unlimited vacuum use at one of 20 vacuum/inspection stations.
This particular car wash will employ the latest in customer-focused technology. Beginning with a Camel Express mobile app that will accept payment using the new ApplePay payment system as well as PayPals new Ibeacon payment technology which senses when the customer pulls onto the premises and initiates payment via smartphone without the driver even having to roll the window down.
The Camel Express is constructing a state of the art tunnel light show using elements such as lasers and LED strobe lights to ensure the customers are entertained while they are on site. Pricing will start at $5.00 for a basic wash and there will be larger wash packages available. There are discounts associated with the monthly-unlimited wash club memberships that will be offered. For more information, you can visit the website or find the Camel Express Car Wash on Facebook where there are weekly contests and regular giveaways to assist in building a fan base prior to opening in April. Also, locations 2, 3 and 4 have already been identified and Camel Express will be announcing the future expansion plans in the coming months.