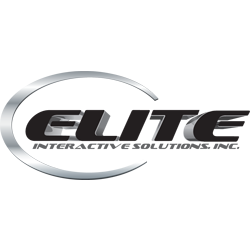 "His strengths in business development as well as in the design, engineering, installation and operation of our services will allow us to better manage the rapid growth we are experiencing." says Aria Kozak, Elite's President and CEO
Los Angeles, CA (PRWEB) September 24, 2014
Having owned and managed successful monitoring and security firms, Campbell Wright is also a veteran facility construction project and operations manager, with specialized expertise in high-security video surveillance and access control within the hospitality industry.
"We are proud to have Campbell on our team," says Aria Kozak, Elite's President and CEO. "Campbell's broad knowledge of large project management and security consulting gives him a comprehensive understanding of Elite's remote monitoring technologies, processes, and command center integration. His strengths in business development as well as in the design, engineering, installation and operation of our services will allow us to better manage the rapid growth we are experiencing."
About Elite ISI
Elite is the nation's premier Remote Guarding provider. Elite's many satisfied customers experience up to ten times the level of security provided by traditional equipment or guard-centric solutions. By utilizing criminal forensics and anti-terrorism techniques the company successfully identifies, monitors and protects high-value assets on hundreds of clients' properties. Elite combines forensics based system design and installation with its proprietary processes, and integration of its remote security operations and command center. This formula delivers unprecedented levels of crime and loss prevention while saving most clients over 50% of their current security expenses. Elite's unique remote monitoring security solutions prevents crime, saves law enforcement resources, enhances officer safety, and improves police results; all without cost to law enforcement. The company was also selected by FBI-LEEDA as the only company to provide technical remote guarding training to FBI-LEEDA's 6,000 police chiefs, sheriffs, and other senior law enforcement professionals.