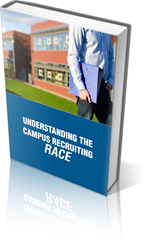 (PRWEB) June 27, 2014
Async Interview, provider of live and pre-recorded video interviewing technology, has released a whitepaper discussing the employer campus recruiting process. The free download, Understanding the Campus Recruiting Race, provides employers with a better understanding of the specific challenges facing campus recruiting programs and how to get ahead for the upcoming fall.
"Campus recruiting is more important than ever. Employers have realized that they can develop candidates from an intern to become key leaders in their organization, but this can only happen if they can recruit great interns," says Chris Young, Async Interview CEO. "This whitepaper was intended to help recruitment understand how to take advantage of technology and processes to reach the top talent on campus."
Download New Whitepaper: Understanding the Campus Recruiting Race to have a successful fall recruitment strategy.
About Async Interview
Async Interview is a technology and service company meeting the needs of corporate and outsourced recruitment professionals through its video interviewing technology. Its suite of video interviewing tools are built to address a process bogged down in inefficiencies, rising costs and laborious procedures. The cloud-based, real-time system gives recruiters, HR Professionals and hiring managers the ability to interview, evaluate, collaborate and hire the emerging workforce. http://www.asyncinterview.com