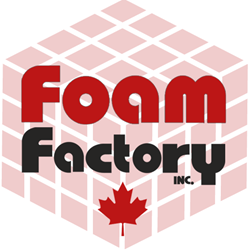 Given the importance of sleeping support pillows, we wanted our products to be healthier and last longer, and moving to Medical Foam allows us to offer those benefits to our customers.
Macomb, MI (PRWEB) October 08, 2014
Canada Foam By Mail, a leading supplier of foam products to both the United States and Canada, is announcing an exciting new change to its comfort and support product line. Many Poly Foam products are being phased out, as Canada Foam By Mail introduces improved Medical Foam products in their place. The new products will soon be available for purchase, and, best of all, Canada Foam By Mail will offer the higher quality Medical Foam products at the same price as the Poly Foam products they are replacing.
"Transitioning many of our Poly Foam pillows and cushions to Medical Foam was a decision that just made sense to us," said Sal Badalamenti, manager of Canada Foam By Mail. "These products are stronger, more resilient, hold up better aesthetically, and are formulated to be antimicrobial. Given the importance of sleeping support pillows, we wanted our products to be healthier and last longer, and moving to Medical Foam allows us to offer those benefits to our customers."
That antimicrobial formulation in Medical Foam is particularly useful for sleeping pillows, as they stay in contact with our head and faces for hours at a time. This helps them resist the presence of irritants that can reduce our sleep quality. Deep burgundy in color, Medical Foam also resists yellowing that, while having no impact on performance, can be unsightly. Medical Foam is of greater density than Poly Foam as well, meaning there is more physical foam material in the same amount of space. This equates to higher quality and better longevity, as there is more material that takes longer to break down and lose its shape.
In addition to their new Medical Foam pillows, Canada Foam By Mail has been offering lower body support pillows in Medical Foam for years.
"At Canada Foam By Mail, we know that everyone sleeps differently. Our goal is to offer customers an opportunity to create a sleep environment that addresses their needs, no matter how unique they may be," said Sal Badalamenti. "We have pillows designed for everyone, from the side-sleeper who needs support between the legs, to those who require greater neck or shoulder support."
The newly-Medical Foam Ear Pillow is specially designed with side-sleepers in mind. The contoured face has a cutout to provide relief to the ear while the head and neck are held in a comfortable position that promotes better spinal posture.
The Lounge Style Pillow is an incredibly versatile form that offers comfort and support in multiple ways throughout your day. With its teardrop shape, this pillow works great as a softening seat cushion, a lower back support pad, or a head or neck pillow when lying down or sleeping.
Oval Bolsters are designed to provide a comfortable boost of targeted support in the form of small, tubular sections of foam. These pieces can be placed under the knees or back, and in three different sizes, they can match the level of support your body needs. Unlike round cylinders, oval bolsters won't roll out of position either.
The Neck Pillow is a specialized design, specifically engineered to offer superior neck support. Rising from the mattress then tapering down to hold the head, this pillow is great for back and side sleepers alike.
All four of the pillows mentioned above will be available in the new Medical Foam varieties, as well as 5LB memory foam.
About Canada Foam By Mail
For over 30 years, Foam By Mail has delivered a broad range of foam and upholstery products, and with Canada Foam By Mail, they are able to serve their international customer base even better. Canada Foam By Mail customers can order customized foam shapes, including mattresses and cushions. Canada Foam By Mail operates out of a 309,000 square foot facility, allowing them to keep prices low and inventory high. You can order acoustic, packaging, open or closed-cell foam, and even foam accessories online from Canada Foam By Mail.