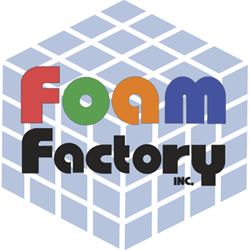 "With a firmer base, and consistent quality, it's easier to find the right mattress/topper combo for anyone."
Macomb, MI (PRWEB) September 23, 2015
The Foam Factory is making a change to its line of latex mattresses and bedding that is aimed at making comfort more affordable. The Foam Factory is now using Dunlop Latex in its products, which offers superior comfort at an incredible price. The switch from Talalay also means that customers will find the same great products at even more affordable prices.
The Dunlop process has been in use since 1929, creating a springy and supportive mattress. Dunlop foam is quite consistent. There are no seams on Dunlop processed foam, and the Dunlop process is safer on the environment too.
"Our switch from Talalay foam to Dunlop is about what's best for customers," says Carlo Badalamenti, marketing manager of The Foam Factory. "With a firmer base, and consistent quality, it's easier to find the right mattress/topper combo for anyone."
The new latex foam is designed to mold to the contours of the back. This sleep system cradles the body, offering comfort that spring mattresses can't match. Dunlop latex foam alleviates and evenly distributes pressure across the surface of the bedding. By reducing pressure on the back, neck, shoulders and legs, Dunlop latex foam also reduces tossing and turning. Dunlop latex is also naturally hypo-allergenic and anti-microbial. The Foam Factory also uses pincore perforations, which helps the latex stay breathable. This latex is manufactured using only food-grade products, meaning no harmful chemicals.
Customers can already order Dunlop latex bedding from the Foam Factory website, and free shipping is available for all purchases over $75. Using state of the art machinery and precision instrumentation, The Foam Factory can also custom cut cushions to fit any specification. Mattresses, toppers and pillows are available now from The Foam Factory.
About The Foam Factory
For more than 30 years, The Foam Factory has been a global player in the foam distribution market. With a broad range of products for households and industry, The Foam Factory offers both customization and manufacturing at low costs to the consumer. The Foam Factory is located in a 310,000 square foot Southeast Michigan facility.