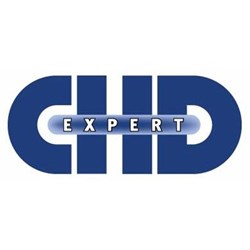 A total of 65.4 percent of Canada's total restaurant market landscape is made up of independent units, while the other 34.6 percent are chain restaurants.
Chicago, Illinois (PRWEB) December 20, 2013
The United States and Canada have the world's largest and most stable international trading relationship and this rapport has allowed for many US foodservice companies to take advantage of the growing Canadian foodservice market. For US based foodservice companies looking to increase product and service sales in Canada, Chicago-based food service database, marketing, and analytics firm, CHD Expert provides a unique 2013 overview of the Canadian food service market landscape. This information focuses on full service and limited service restaurants as well as independent and chain restaurants.
As highlighted in the Canadian Restaurant Industry Infographic, CHD Expert identifies 75,525 unique restaurants in Canada, a country with an estimated population of approximately 35 million people. For comparison, Canada's population and total number of restaurants, is similar to California, as that state has an approximate population of 38 million people with 84,158 restaurants.
75.8 percent of Canada's total restaurants are located in three of the country's ten provinces: Ontario (29,874 restaurants), Quebec (13,726 restaurants), and British Columbia (13,718 restaurants). This restaurant distribution is consistent with Canada's overall population distribution.
Like the United States, Canada's restaurant landscape is made up of primarily independent restaurants. A total of 65.4 percent of Canada's total restaurant market landscape is made up of independent units, while the other 34.6 percent are chain restaurants. Chain restaurants are defined as restaurants with 10 or more units in operation. Restaurants with less than 10 units in operation are classified as Independent.
Further dissecting the Canadian restaurant landscape, CHD Expert provides counts around Full Service Restaurants (FSRs) and Limited Service Restaurants (LSRs). FSRs consist of restaurants with a wait staff, whereas LSRs generally require patrons to pay for food at a counter before eating.
Considering all of the FSRs in Canada, 90 percent are independent restaurants. In the LSR category, 30 percent of those restaurants are considered independent. Coincidentally, in the USA 90 percent of FSRs are also independent. However in the USA, the total number of independent FSR units is significantly higher with 312,107 in total whereas there are 40,135 independent FSRs throughout Canada.
The most prevalent menu types in Canada are Varied Menu, followed by Pizza & Pasta. Similarly, these are the top two menus types in the USA. However, after the top two menu types, there are not many similarities between the two nations. In Canada, the third most common menu type is Beverages, which consists of coffee and teahouses. This is understandable due to the cooler climate in the county. By comparison, the 3rd most common menu type in the USA is Mexican. Rounding out the top ten most common different menu types in Canada are: Sandwich/Soup, Other Asian, Hamburgers, Chinese, European, Steaks/Seafood, and Chicken (Respectively).
"Advances in technology have made global trade more possible for small businesses," stated Brad Bloom Director of Sales for CHD Expert North America. "Regional players are now looking to expand into international markets, and for many growing American foodservice businesses Canada is an ideal destination. At CHD Expert we focus on collecting, analyzing and providing foodservice data on different nations across the globe, and as American companies aim to sell their products abroad, we are able to support them."
To obtain specifics about CHD Experts finding or data on the top 10 Canadian provinces by the number of restaurants, annual sales ranges, average check, and other pertinent segments, please contact Nicolas Watson.