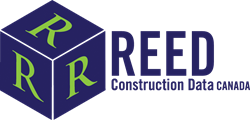 While the goal of the conference is to outline upcoming roadblocks as well as growth opportunities, another goal will be to examine how the province can strive towards both economic prosperity and necessary social goals
Vancouver, British Columbia (PRWEB) August 27, 2014
Reed Construction Data announces the CanaData Construction Industry Forecasts Conference West, which will bring together well-known and respected economists and experts to shed light on the economic future of Western Canada and its construction industry. The conference will be held at the Vancouver Convention Centre East on October 23.
Western Canada's technology and tourism industries continue to strengthen the local economy and British Columbia's unique geographic position makes it Canada's gateway to Asian trading partners such as China, Japan, South Korea and India. The economy also faces hurdles including negotiations between forestry, mining, and oil and gas firms and peoples of the First Nations. During the conference, attendees will gain knowledge on how to navigate and prepare for these economic challenges and take advantage of opportunities.
"While the goal of the conference is to outline upcoming roadblocks as well as growth opportunities, another goal will be to examine how the province can strive towards both economic prosperity and necessary social goals," said John Richardson, Director of Operations, Western Canada, Reed Construction Data Canada.
Alex Carrick, Chief Economist with CanaData, will begin the conference with an overview and forecast of the country's construction industry. Keynote speaker Mark Milke, Senior Fellow, Fraser Institute, will discuss markets in Asia, proposed energy projects and native land claim issues.
Cameron Muir, Chief Economist, British Columbia Real Estate Association, will address the province's economy and the real estate outlook, followed by Ryan Berlin, Demographer & Director of Urban Futures, who will examine demographic influences on the economy. Mark Betteridge, CEO of Discovery Parks and Director of the BC Technology Industry Association, will discuss high-tech presence in the area and give an infrastructure outlook.
For more information on the conference or to register, visit canadata.com/conferencewest.
About Reed Construction Data Canada
Reed Construction Data Canada is a leading provider of construction information solutions and industry news. Reed Canada provides actionable insight to the construction industry through comprehensive project leads, market intelligence and industry news, as well as construction cost tools and a suite of online, digital and print references. For more information, visit http://www.reedconstructiondata.com