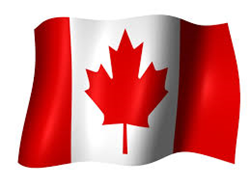 (PRWEB) August 26, 2014
The Fresh Patch Company--maker of the real-grass, fully disposable pet toilet--is seeking a patent from the Canadian government to complement its existing U.S. patent. On August 15, 2014, the Company was notified by the Canadian Intellectual Property Office that its patent application was assigned a filing date of August 5, 2014 and the Canadian Serial Number 2,858,437.
The Company says it is responding to the hundreds of inquiries received from Canadian citizens who want to buy its product. "Unfortunately, there are complications when shipping a product containing real grass from the U.S. to Canada," says the Company, "so we need to establish a facility in Canada for growing grass, and for assembling and shipping our product within Canada in parallel with our U.S. operations. We have already begun making arrangements to bring that plan to fruition, and a logical step in the process was to file a patent application." The Company points out that the Canadian patent application presents innovations that are not included within its existing U.S. patent--Number. 8,522,719.