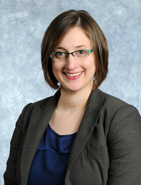 Cleveland, OH (PRWEB) August 21, 2014
In CHAMPS Patient Experience's most recent blog post, People are Key to Optimal Canadian Patient Experience, Sarah Fay shares her thoughts on the topic.
Fay recently spent her vacation in Canada near the Georgian Bay, as she has every summer for the last several years. The only difference this year was that Fay was introduced to Canadian medicine and the Canadian patient experience. Shortly after their arrival, her son obtained a rather high fever and since Tylenol wasn't helping bring it down, they headed into town for a visit to the local emergency room.
Fay was so impressed by her taste of the Canadian patient experience that she felt compelled to write about it in this week's blog. And here's the thing – they weren't in a fancy hospital with their own private room and a grand lobby filled with free cookies and coffee. The people made their Canadian patient experience so wonderful.
From the moment they walked through the doors of the Canadian ER, Fay and her family felt cared for. Within minutes of meeting two caregivers and one volunteer, they all had commented about how difficult it must be to have a sick child so far from home and reassured Fay they would take good care of her family.
You know what? It was hard for Fay. She was anxious and scared. She was out of her comfort zone, utilizing a medical system she knew nothing about. But the deliberate acts of kindness made by each individual they came in contact with began to ease her anxiety. Some acts of kindness were made directly toward her and her family, and some were exchanged between colleagues. Witnessing these interactions confirmed Fay that she was in an environment where people cared about one another and wanted to help.
She is not surprised that people are key to creating an optimal Canadian patient experience, just like they are here in the States. As Carol Santalucia pointed out in her recent blog on patient experience in India, patients' needs are the same no matter where they live. It takes respectful, caring people to create the optimal patient experience - not fancy accommodations or freebies. So, as we all begin budgeting for next year and thinking about adding La-Z-Boys to our lobbies and painting the walls a relaxing paint color, keep in mind what truly impacts the patient experience – people.
Fay closes her blog by asking readers what they are making a priority for their 2015 patient experience budget.
Learn about CHAMPS' people-focused approach to improving emergency department patient satisfaction.
###
In partnership with Santalucia Group, CHAMPS Patient Experience offers a variety of services to enhance the patient experience. Led by Carol Santalucia, a recognized leader in patient experience with more than 30 years of expertise, CHAMPS offers outcomes-based services designed to create an optimal patient experience. We believe providing an optimal patient experience not only makes sense intuitively but also leads to improved healthcare outcomes, increased patient loyalty and an enhanced financial position for our clients. To learn more about us and our services, visit http://www.champspatientexperience.com.