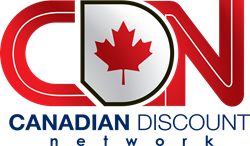 Toronto (PRWEB) August 12, 2015
Not only do travelers who stay with Canadian Discount Network get treated to top of the line customer service that truly can't be beat, they also are offered accommodations that are steeped in luxury. All those who visit any of the resorts offered through their packages will find a variety of amazing amenities as well as properties, making these the kinds of trips where there will be something for each and every member of the family.
For all those out there who are still searching for a destination where they can take their families for plenty of fun this summer that is still affordable, Canadian Discount Network shares that Florida just might be the perfect vacation pick. Not only is this state home to plenty of summer activities like spending the day at any of the beautiful beaches, there are quite a few resorts where travelers can spend time at to kick back and have fun.
Canadian Discount Network highlights spending time at the luxury resort the Villas at Regal Palms, with one of the best features being that it is located within 15 minutes of one of the top tourist attractions in the United States. Walt Disney World Resort is a favorite for adults and kids alike, so be sure to set aside time to spend at this famous theme park.
After spending the day riding the different attractions at the park, all of those who travel to Florida with Canadian Discount Network will find staying at the Villas at Regal Palms to be the perfect example of luxury. With the outdoor swimming pavilion, luxury heated pools, riding on the relaxing lazy river, or even enjoying other features like the sauna, whirlpools or steam room on site, there will be no shortage of things to do.
Not only is this vacation deal for a stay at the Villas at Regal Palms available for a limited amount of time, Canadian Discount Network shares there are other exclusive deals travelers can learn about by signing up for the weekly newsletter that features the different specials going on each week. Be sure to visit Canadian Discount Network at their official website for more information at: http://www.cdn.travel and check out their Facebook page.
###
1 (888) 478-1489
travel(at)cdn(dot)travel