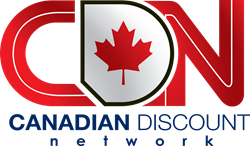 Toronto (PRWEB) August 10, 2015
Canadian Discount Network is one travel provider that knows exactly what vacationers need, and they strive to always provide the type of vacations that will keep their clients coming back for more season after season. Stunning luxury accommodations, many different on-site amenities, and top level customer service make sure no vacationer will be disappointed during their upcoming trips.
The summer months are often the most popular time of year for travelers to plan their getaways, and many of these travelers are often searching high and low for discounts, or spending hours seeking advice about which destination will offer the most bang for their buck. These are two of the main reasons why Canadian Discount Network strives to provide this type of information, and that's exactly why they recommend visiting Las Vegas this summer. Here are some of the best reasons why to visit this exciting city this summer.
Travelers who book with Canadian Discount Network will be staying in the famous Excalibur Hotel and Casino, notably famous for its castle-shaped and themed resort that truly offers some of the best entertainment on the Strip. There are a variety of different forms of activities and events that go on at the Excalibur Hotel and Resort daily, as well as many different delicious restaurants, shopping and of course the on-site casino for all visiting Las Vegas to enjoy.
But what truly makes the Excalibur Hotel and Casino stand out are the amenities offered onsite. One of the most popular things to do in Las Vegas is finding a way to relax after a long day sightseeing or walking up and down the strip, and the luxury spa found here is a great way to unwind. Or for those who like to blow off steam hitting balls on the green, there are 4 different golf courses nearby. Canadian Discount Network knows there truly is something for everyone in Las Vegas.
Canadian Discount Network shares that for a limited time only, travelers can receive discount packages on select destinations that sometimes even include flights. So for those interested in booking an upcoming Las Vegas vacation package today should be sure to contact any one of the customer service representatives on staff to start planning their trips. Visit their official website at: http://www.cdn.travel and check out their Facebook page.
###
1 (888) 478-1489
travel(at)cdn(dot)travel