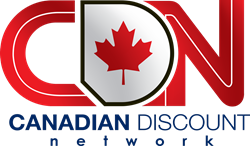 TORONTO (PRWEB) August 18, 2015
Canadian Discount Network is a unique travel provider that offers a variety of discounts and deals to all of their clients. For all those who are hoping to plan a vacation this summer, but often feel as if the cost of taking the whole family on a trip will be too expensive to afford, will find that the savings they get while planning their trips with Canadian Discount Network will feel like a total steal.
For all those out there who are still in search for the perfect vacation destination, Canadian Discount Network shares the options are endless during the summer season. But some of the top things people look for when planning their trips are places that offer a lot of activities the whole family can enjoy, as well as the cost, the accessibility of the destination, and more.
Canadian Discount Network shares that a vacation to Costa Rica just might be what the summer calls for. Not only is this destination one that families will have fun at together, it is also home to a variety of different sightseeing opportunities and outdoor activities that nature lovers will go crazy over. It is closely located to the famous Arenal Lake and Volcano. There are other activities as well like zip lining, and of course close access to the beautiful beaches of the area.
One of the most beautiful resorts within the country is known as the Villas Sol Hotel & Beach Resort, and this discounted deal is where travelers will stay at in order to enjoy amenities. There is also a health club, spa, and plenty of water sports, all to create the ideal vacation experience. For all those who spend time at this resort, they will find this is one steeped in luxury.
This discounted trip to Villas Sol Hotel & Beach Resort in scenic and stunning Costa Rica is only available for a limited amount of time, and the staff at Canadian Discount Network encourages travelers to book early in order to ensure availability. But there are always other exclusive deals travelers can learn about by signing up for the weekly newsletter offered by the company that features their different specials going on each week. For more information, visit their official website at: http://www.cdn.travel and check out their Facebook page.
1 (888) 478-1489
travel(at)cdn(dot)travel