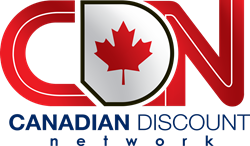 Toronto (PRWEB) August 20, 2015
Canadian Discount Network can be counted on time and time again as a top travel provider to millions of vacationers who just want to get away during this popular time of year. They work tirelessly to find the best deals and discounts for all those hoping to have a dream vacation, and because of these things their clients have access to some of the top-tier accommodations and amenities around.
We are proud to announce Canadian Discount Network is now an Authorized Discount Ticket Outlet for Canada's Wonderland during the summer travel season. Canada's Wonderland is one of the most popular theme parks around. That's right, now travelers will have access to an all-new program where saving money while having tons of summer fun is easier than ever. As an authorized discount ticket outlet for Canada's Wonderland, all those who will be visiting Canada this year or are from the area and are hoping to have some staycation fun will be able to visit the venue known for excitement.
Canadian Discount Network knows all those who have never visited Canada's Wonderland are in for a treat. A variety of different thrill rides await those seeking some adventure this summer season, including famous roller coasters like the gigantic Behemoth, Dragon Fire or Leviathan rides found at the park.
But the best part about Canada's Wonderland is that not only is this park the home to many amazing thrill rides, there is also a water park section found there as well. Cooling off by splashing down the many slides while enjoying the warm sunshine will become a treasured vacation memory for each member of the family, so those with children will find spending a few days exploring the park just might be the perfect activity. With the water section and the roller coasters, everyone who visits truly has the best of both worlds while spending time at Canada's Wonderland.
Canadian Discount Network knows every traveler deserves to have the best experience possible whenever going on a vacation this summer. That's why they strive to offer the customer service and satisfaction that they do. For more information about how to receive their expert assistance and exclusive discounts, visit them at the official website: http://www.cdn.travel and check out their Facebook page.
###
1 (888) 478-1489
travel(at)cdn(dot)travel