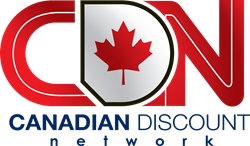 Toronto (PRWEB) August 14, 2015
Canadian Discount Network is one of the top travel providers out there, offering discounted trip packages for people from all over the globe to the destinations they have been dying to visit. This company is one that provides some of the best customer service and satisfaction in the business, and these are things they strive to perfect, making sure that no customer is ever unhappy with their services.
Canadian Discount Network's main goal is to provide desirable travel destinations that offer fun and excitement. Travelers who are looking for the perfect place to enjoy spending time with the people they care about in a relaxed yet exciting setting will find that visiting Niagara Falls this summer just might be the perfect way to spend time. One resort seems to offer all of this and more to everyone who will be visiting. Canadian Discount Network shares some of the fun things available for travelers to explore while spending time in Niagara Falls at the Great Wolf Lodge this summer.
For those who don't know much about this stunning Niagara Falls resort, Canadian Discount Network shares that the Great Wolf Lodge offers the perfect family-friendly vacation resort that travelers have been wishing for. The summer season is a popular time to get away from life back home with the kids, and it's important to find entertainment that they will also find enjoyable.
And there is plenty to do while staying here—including whirlpools, a children's spa, along with the main pool featuring jaw-dropping slides that every thrill seeker will love. Canadian Discount Network shares that it is like having an amusement and water park right at the resort!
The accommodations found at the Great Wolf Lodge are one of the things travelers find to be the best part of the experience. There are a variety of different themed-suites that include different features like mini log cabins or even unique caves with bunk beds for the children to enjoy, all things that add to the atmosphere of the vacation. Every traveler who visits here will not be disappointed with their summer vacations this year.
For more information about Canadian Discount Network including how to book this exclusive package, visit their official website and be sure to sign up for their monthly newsletter featuring exclusive deals at: http://www.cdn.travel, and check out their Facebook page.
###
1 (888) 478-1489
travel(at)cdn(dot)travel