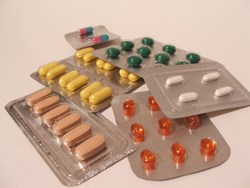 One of the central beliefs of The Canadian Pharmacy is that nobody should ever have to go without their medication.
Winnipeg, Manitoba (PRWEB) December 10, 2013
America the brave, home of the... most expensive drugs out of 11 developed nations, according to a recent survey that was conducted by the Commonwealth Fund. According to the survey, which was published in Health Affairs in November, drug prices in the U.S. are so high that more than 50 million Americans, 21 percent, are skipping their medication because of the price. The runner-up was Germany with a mere 9 percent. These numbers are especially concerning when you compare them to the 2 percent who are skipping doses in the United Kingdom.
The sad irony is that as patients skip doses to save money, they are likely to wind up increasing their overall healthcare costs. Patients with chronic health conditions are hit the hardest by high drug prices, and 29 percent of Americans living with a chronic health condition report skipping their medications because of the cost - more than double the 14 percent of Australians with chronic health conditions who do so. These skipped doses are likely to lead to emergency room visits, hospitalizations or even death.
This wide gap between the number of Americans who are skipping medications and those in other countries who do so isn't just the result of widespread lack of insurance. Even 15 percent of Americans who do have insurance are skipping medication, which can likely be contributed to factors such as high copays or co-insurance and high deductibles (which are often chosen as a way to reduce premiums). Patients covered by Medicare prescription drug plans may skip medications once they hit the "donut hole" - the coverage gap that occurs once medication spending has reached a certain level. Unfortunately, this situation is not likely to be remedied by the Affordable Care Act, often known as "Obamacare."
David Zimmer, president of The Canadian Pharmacy, an online pharmacy based in Winnipeg, Manitoba, had this to say about the survey: "Everyone deserves access to safe, affordable healthcare. This is the defining principle of The Canadian Pharmacy." He encouraged patients in the U.S. who are struggling with high drug costs and who are considering skipping medication in order to make ends meet to explore the option of ordering their medications online from a pharmacy based in Canada, where prices are considerably cheaper.
"One of the central beliefs of The Canadian Pharmacy is that nobody should ever have to go without their medication. We are dedicated to providing safe and affordable medication and other pharmaceutical products to our friends in the United States and around the world."
About The Canadian Pharmacy:
Located in Winnipeg, Manitoba, The Canadian Pharmacy, which sells prescription medications and other pharmaceutical products online at http://www.TheCanadianPharmacy.com, is proud to provide patients with affordable and safe medications as well as the information they need to live healthier lives. The Canadian Pharmacy is certified by the Manitoba International Pharmacist's Association as well as the Canadian International Pharmacy Association, is accredited by the Better Business Bureau, and has earned a 5-Check rating from independent pharmacy rating website PharmacyChecker.com.