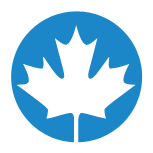 Canadian Web Hosting's data centre expansion helps us meet our need for ultimate reliability for our web hosting and cloud hosting customers.
Vancouver, BC (PRWEB) August 19, 2013
Canadian Web Hosting, a leading provider of web hosting and infrastructure services in Canada, today announced the expansion of their west coast data center presence by doubling their existing data centre capacity and increasing their data center presence in Canada to four locations across Canada. A key to this is Canadian Web Hosting's new partnership with Backbone Data Vault, a company committed to innovative technologies and highly secure data centre facilities. With this new partnership, Canadian Web Hosting will be able to continue to meet a strong business demand for services including compliant environments, dedicated and complex hosting and cloud hosting with their CA Cloud infrastructure.
Canadian Web Hosting's data centre expansion is in recognition that companies inside and outside of Canada are continuing to look for a competitive advantage and a partner who is focused on web hosting excellence with the ability to protect their customer data. Since the launch of CA Cloud in 2012, Canadian Web Hosting has seen a 300% increase cloud hosting and web hosting services. Business customers have found that by partnering with Canadian Web Hosting, they get the expertise to help them meet a broad range of service requirements including migration of their existing IT and legacy infrastructure, use of cloud technologies like VMware and Hyper-V, comprehensive compliance methodologies and service levels that achieve 100%. Because of this, Canadian Web Hosting clients have been able to reduce their IT spent by as much as 70%.
"We chose Backbone Data Vault for our Vancouver, BC data centre expansion because they have built a reliable framework that includes robust power, cooling and physical infrastructure that delivers on our requirement for ultimate reliability for our web hosting and cloud hosting customers." said Matt McKinney, Director at Canadian Web Hosting. "Backbone Data Vault's history is a company built on the web and they have the engineering expertise that has allowed them to build a top-grade facility. We wanted a data centre and a partner that's bullet-proof." The Vancouver, BC expansion follows Canadian Web Hosting's recent expansion in Toronto back in March.
"Backbone Data Vault is one of the leading facilities in British Columbia with industry leading operational and management practices. We've built our data centre from the ground up to ensure we offer our customers a highly efficient data centre that offers increased power densities and solid reliability that is optimized for our clients," said Marcus Charalambous, head of business and marketing at Backbone Data Vault. "In working with Canadian Web Hosting, we recognized their extremely high standards and leadership in the Canadian hosting space, and understand that their infrastructure needs to run at peak performance at all times. We believe that Backbone Data Vault will be the foundation to provide their customers with an excellent service experience through our state-of-the-art facility and practical approach based on our industry experience."
About Canadian Web Hosting
Since 1998, Canadian Web Hosting has been providing on-demand hosting solutions that include Shared hosting, Virtual Private Servers (VPS), Cloud Hosting, Dedicated Servers, and IT as a Service for Canadian companies of all sizes. Canadian Web Hosting is SSAE 16 Type II SOC 1 certified ensuring that their processes and business practices are thoroughly audited against industry standards. Canadian Web Hosting guarantees a 100% network uptime, and a total money back guarantee that backs everything they do. Customers can get help by calling 1-888-821-7888 to get 24/7 support. For more information, email at sales@canadianwebhosting.com, or get the latest news by following them on Twitter at @cawebhosting or by liking their Facebook page.
About Backbone Data Vault
Backbone Data Vault, located in Vancouver BC, is a Canadian Data Services provider offering solutions around custom cloud hosting, managed services, co-location facilities, and infrastructure architecture as a service. Backed by a culture of passionate and community involved top tier professionals, Backbone Data Vault not only delivers quality and secure infrastructure, but also helps drive forward the technologies underneath. Their facilities are designed from the ground up to meet current industry and environmental requirements with the addition of being flexible to adapt to changes in Data Center standards and best practices. With solutions designed to meet the individual needs of each customer, they can be reached at +1-604-713-8560 by phone and on the web at http://www.thedatavault.ca.