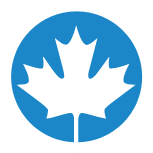 Many users require power and flexibility with their shared web hosting plans, we've significantly improved performance, reduced load and deliver an unparalleled experience for end-users
Richmond, BC (PRWEB) September 04, 2013
Canadian Web Hosting (http://www.canadianwebhosting.com), a leading provider of web hosting, cloud hosting and infrastructure services in Canada, today announced that they have completed a significant upgrade project for their shared web hosting servers to take advantage of new technologies including improved read/write SSD caching. As part of this, Canadian Web Hosting has also increased server resources including disk space and RAM, as well as improved support for many leading applications like Drupal, Joomla and WordPress in their shared hosting environment to ensure the highest level of customer satisfaction.
As part of the upgrade, Canadian Web Hosting have increased their shared hosting disk I/O (input/output) rate through expanded use of caching through hardware upgrades and new technologies. With this upgrade, each shared hosting server that hosts a website, static pages, web applications, databases or e-commerce store will benefit from faster data rates and end-users will have improved access and much faster load times. To achieve this, Canadian Web Hosting utilized the latest SSD's (solid state drive) from Intel and Crucial using latest 520-series and M4 series drives. Each flash memory drive includes 256 GB of storage and offers improved SSD read/write caching and is configured in RAID10. In addition, every server utilizes VMware virtualization and includes at least 32GB of RAM and dual Intel E5 Xeon processors that when combined deliver overall performance improvements by as much as 60% when compared to other Canadian-based shared hosting providers.
"We host many users operating High Performance websites, web applications, databases and indexes, as well as environments in which data is subject to frequent access and requires power and flexibility but don't have the budget flexibility to move to cloud hosting or a dedicated server," says Canadian Web Hosting Director, Matt McKinney. "During the upgrade, we performed repeated tests and uncovered truly unprecedented performance as well as significantly lower server load that translates to more processing power and elimination of potential bottlenecks for our customers. We are happy to say that our upgraded shared servers offer unparalleled performance and with our new 50% shared hosting promotion we've made it easier than ever to move to Canadian Web Hosting."
With the launch of the upgraded shared hosting services, Canadian Web Hosting is offering new customers a 50% discount on new shared hosting plans. With this offer, it is easier than ever to move to Canadian Web Hosting's enterprise-grade infrastructure, industry-best 24/7 support, and safety and security of Canada's privacy regulations with a 100% Canadian-owned and –operated service. Potential customers can learn more by visiting their hosting specials or calling 1.888.821.7888 for more information.
About Canadian Web Hosting
Since 1998, Canadian Web Hosting has been providing on-demand hosting solutions that include Shared hosting, Virtual Private Servers (VPS), Cloud Hosting, Dedicated Servers, and IT as a Service for Canadian companies of all sizes. Canadian Web Hosting is SSAE 16 Type II SOC 1 certified ensuring that their processes and business practices are thoroughly audited against industry standards. Canadian Web Hosting guarantees a 100% network uptime, and a total money back guarantee that backs everything they do. Customers can get help by calling 1-888-821-7888 to get 24/7 support. For more information, visit them at http://www.canadianwebhosting.com, or get the latest news by following them on Twitter at @cawebhosting or by liking their Facebook page.