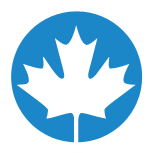 With Zen Launchpad, we have a partner who is part of the growing startup culture and ecosystem and are certain that customers will have a strong and reliable foundation to help them go to market.
Vancouver, BC (PRWEB) July 24, 2013
Canadian Web Hosting, a leading provider of web hosting and infrastructure services in Canada, today announced the launch of a new partnership with Zen Launchpad, a new business and social enterprise accelerator located in Vancouver, BC. The new partnership is designed to support innovative Canadian startups and entrepreneurs with cutting-edge cloud hosting and infrastructure, as well as mentoring, training and tools to help startups through the critical beginning stages of their business. Through the partnership, Canadian Web Hosting will be offering free Canadian Cloud Hosting through their CACloud.com website including preconfigured high performance Elastic Cloud Servers, managed cloud DNS, and fully scalable clouds with auto-scaling and the ability to build up to 8 virtual machines in each cloud.
"By partnering with Zen Launchpad, we have found a key partner who is part of Vancouver's growing startup culture and ecosystem that is already recognized as one of the top locations in the world for developing new business opportunities," said Matt McKinney, Director at Canadian Web Hosting. "As a company who has experienced significant growth both in customers and infrastructure, we know what it takes to make the leap from startup to a growth company including the key infrastructure to deliver a reliable, repeatable and scalable environment. In working with Zen Launchpad, we are certain that local startups and businesses have a strong and reliable foundation to help them go to market."
"We are very pleased to partner with Canadian Web Hosting. We have personally used dozens of hosts over the years with our own ventures and have never come close to the innovative offerings and service that Canadian Web Hosting offers," says Cyri Jones, Co-Founder of Zen Launchpad. "Our resident startups will be in excellent hands as they set up and grow their ventures and IT infrastructure. A number of our startups have clients and business models that depend on meeting Canadian privacy regulations. With Canadian Web Hosting, they get world class hosting technology, along with privacy regulation compliance at affordable rates".
About CANADIAN WEB HOSTING
Since 1998, Canadian Web Hosting has been providing on-demand hosting solutions that include Shared hosting, Virtual Private Servers (VPS), Cloud Hosting, Dedicated Servers, and IT as a Service for Canadian companies of all sizes. Canadian Web Hosting is SSAE 16 Type II SOC 1 certified ensuring that their processes and business practices are thoroughly audited against industry standards. Canadian Web Hosting guarantees a 100% network uptime, and a total money back guarantee that backs everything they do. Customers can get help by calling 1-888-821-7888 to get 24/7 support. For more information, visit them at http://www.canadianwebhosting.com, or get the latest news by following them on Twitter at @cawebhosting.
About Zen Launchpad
Zen Launchpad is a North Vancouver-based incubator, accelerator, startup hub and collaborative workspace. Entrepreneurs, social enterprises, small businesses — and even innovative business units of large companies — can get support and a jump start on developing their ideas. New companies and social enterprises can transform their early ideas into functioning offerings while existing companies can add state of the art features on to their day-to-day, core products. Zen Launchpad offers a creative working space, tools, cutting edge training, and networking opportunities with other innovative professionals and investors. For more information, visit them at Zen Launchpad or get the latest news by following them on Twitter at @zenlaunchpad.