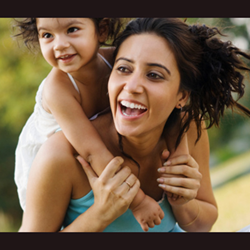 The number of lives claimed by heart disease each year is increasing, and our community shouldn't stand on the sidelines – the goal of this event is to generate contributions for treatment and research
Fort Worth, TX (PRWEB) February 21, 2017
Ray Insurance Agencies, a Dallas area firm providing asset protection services and financial planning assistance to communities in and around Tarrant County, is embarking on a six month charity campaign aimed at raising local support for heart disease patients.
"The number of lives claimed by heart disease each year is increasing, and our community shouldn't stand on the sidelines – the goal of this event is to generate contributions for treatment and research," says Ray Gustafson, founder and executive director of Ray Insurance Agencies.
To help gather regional assistance from community leaders, business owners, associates, and families throughout the region, Gustafson and his team are mobilizing a growing online following by sharing information over social media and email. Further publicity for the event is planned in the form of a full page feature article to be published in the Ray Insurance Agencies webzine "Our Hometown": http://www.rayinsuranceagencies.com/Our-Hometown-Magazine_39.
A growing number of Dallas and Fort Worth area charitable causes have enjoyed the support of the Ray Insurance team over the last two years. Gustafson and his team are proud contributors to the "Agents of Change" national charity support network, and plan to continue assisting additional charitable causes in the region on a semiannual basis.
Readers who would like to take part in the Ray Insurance Agencies charity drive to promote awareness and funding are personally invited by Gustafson and his team to take action by clicking this link: http://www.rayinsuranceagencies.com/Living-A-Healthy-Life-One-Heart-At-A-Time_23_community_cause. Details on future charity events hosted by Ray Insurance Agencies can be found on the company's Community Causes listing: http://www.rayinsuranceagencies.com/community-cause?page=1.
About Ray Insurance Agencies
Headquartered in Keller, Texas, Ray Insurance Agencies is committed to providing local communities with insurance service that meets their needs. Taking pride in its team of professionals, Ray Insurance Agencies works with carriers to assemble a variety of products and services for its customers. These services include all the products a typical consumer needs (home, auto, boat, ATV, etc.), financial services (retirement, savings, long term care, disability, etc.), business insurance (liability, building, auto), and workplace and individual benefits (accident, critical illness, cancer, disability, life). To reach a knowledgeable expert at Ray Insurance Agencies, visit http://www.rayinsuranceagencies.com/ or call (817) 514-0358.