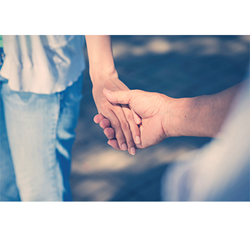 As servants of our community, we think it's important that when a local family needs help, we should do everything we can to make sure that help is available
Grand Prairie, TX (PRWEB) April 20, 2016
The Tyler Hitchcock Agency, a Texas-based insurance firm that provides coverage to hundreds of businesses and families in and around the Dallas/Fort Worth area, is launching a charity effort to benefit Alia Morgan, a local wife and mother facing a harrowing battle with cancer.
Alia Morgan, wife of Heath and mother of 12 year old Kyle, was recently diagnosed with life-threatening cancer. Like many other cancer survivors in eastern Texas, Alia and her family are doing everything they can to ensure that she receives the best medical treatment possible, but medical costs are mounting and the Morgan family is facing tremendous financial hardship.
"As servants of our community, we think it's important that when a local family needs help, we should do everything we can to make sure that help is available," says Tyler Hitchcock, owner and manager of the Tyler Hitchcock Agency.
To spread the word about Alia and her cause, the Hitchcock Agency team is constructing a dedicated online social media presence and initiating a community email bulletin to attract support from nearby families. The Tyler Hitchcock Agency will also be featuring the Morgan family charity event in the upcoming issue of "Our Hometown," an online circular produced monthly by the firm: http://www.tylerhitchcockagency.com/Our-Hometown-Magazine_46.
Tyler Hitchcock and his team have supported several other Texas charities over recent months. As part of a community involvement program called "Agents of Change," the firm will continue selecting and working with new regional charities and non-profits at the rate of one every 60 days.
Readers who want to join the Tyler Hitchcock team and take part in the Alia Morgan charity event are encouraged to visit the following page and make a personal donation to the effort: http://www.tylerhitchcockagency.com/Helping-A-Local-Community-Member-Battle-Cancer_13_community_cause. Readers interested in finding out more about other charities recently supported by the Hitchcock Agency are invited to review the firm's Community Causes list here: http://www.tylerhitchcockagency.com/community-cause.
About The Tyler Hitchcock Agency
A full service insurance provider serving families and businesses in Grand Prairie, TX, The Tyler Hitchcock Agency is committed to bringing local people an agency which understands their needs. Tyler and his team of dedicated professionals work with carriers to assemble a variety of products and services which will ensure their clients' peace of mind. From all of the products a typical consumer needs (home, auto, boat, ATV, and more), to financial planning consultation, The Tyler Hitchcock Agency delivers consistently superior service. To contact an expert at the Tyler Hitchcock Agency, visit http://www.tylerhitchcockagency.com/ or call (972) 642-0798.