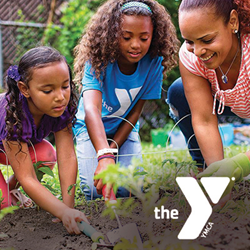 The Muskegon YMCA offers many programs that assist a broad range of community members, and this charity event will be focusing on the LIVE STRONG with the YMCA program for those battling cancer
Grand Rapids, MI (PRWEB) January 17, 2017
Noffsinger Insurance Agencies, a Grand Rapids area firm that offers asset protection and financial planning services to families and business owners throughout western Michigan, is launching a cooperative charity drive to support cancer survivors in partnership with the Muskegon YMCA.
The Muskegon YMCA is committed to paving the way to a healthier future for everyone in the Grand Rapids area by providing a full range of services that address key health issues affecting many community members. These services include youth outreach programs, chronic disease prevention programs, nutrition programs, and employee wellness workshops, as well as a 'LIVE STRONG with the YMCA' program that empowers cancer survivors.
"The Muskegon YMCA offers many programs that assist a broad range of community members, and this charity event will be focusing on the LIVE STRONG with the YMCA program for those battling cancer," says Mark Noffsinger, owner and executive director of Noffsinger Insurance Agencies.
Noffsinger and his team are working to organize support for the Muskegon YMCA LIVE STRONG charity event by sharing information with regional business and civic leaders over social media and email. The Noffsinger team will also be publishing a full page article on the event, soon to be released in the agency's online magazine "Our Hometown": http://noffsingerinsuranceagencies.com/Our-Hometown-Magazine_41.
Nearly a dozen charitable organizations and nonprofit causes operating in the Grand Rapids region have received direct support from Noffsinger Insurance Agencies over the last two years. Noffsinger and his team are proud members of the "Agents of Change" national charity support network, and plan to continue assisting Michigan-based charities on a regular basis.
The Noffsinger team is inviting all readers to help support the Muskegon YMCA and be part of the LIVE STRONG charity event by following this link and taking action to support the event: http://noffsingerinsuranceagencies.com/Helping-our-community-LIVESTRONG_25_community_cause. Readers that want more information on past charity events hosted by the Noffsinger team are invited to bookmark the firm's Community Causes page here: http://noffsingerinsuranceagencies.com/community-cause?page=1.
About Noffsinger Insurance Agencies
As a Personal Finance Representative in Grand Rapids, agency owner Mark Noffsinger knows many local families. His knowledge and understanding of the people in his community ensures that clients of Noffsinger Insurance Agencies are provided with an outstanding level of service. Mark and his team look forward to helping families protect the things that are most important - family, home, car and more. Noffsinger Insurance Agencies also offers clients a preparation strategy for achieving their financial goals. To contact an expert at Noffsinger Insurance Agencies, visit http://noffsingerinsuranceagencies.com/ or call (616) 538-4200. Se Habla Español.