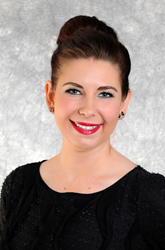 Cleveland, OH (PRWEB) June 16, 2014
In CHAMPS Oncology's most recent blog post, Cancer Registry Expenses Benefit the Community, Amber Gregg shares her thoughts on the topic.
Is your hospital ensuring all programs and services provided to benefit the community are tracked and reported appropriately through the IRS Form 990 and Schedule H? Did you include your cancer registry expenses in those numbers? Often overlooked, the expenses associated with your cancer registry can show a substantial amount of added value to what you are already providing to your community.
Community benefits are defined as programs and services designed to improve health in communities and increase access to care. Tracking the expenses undertaken (including cancer registry expenses) to support the care of those in your community is crucial for hospitals that want to demonstrate the benefit they provide. Among the typical expenses reported to the IRS as providing community benefit are:

Charity care and unreimbursed amounts for programs for the poor
Community programs
Donations
Research and education initiatives
If it's not already, cancer registry expenses (including software, staffing, workspace and equipment fees) should be added to your list of community benefit expenses. These expenses qualify as they are undertaken to respond to a community need, advance knowledge and broadly share outcomes to potentially increase access to care. Your cancer registry is an integral component of your hospital's mission to serve the community by providing outstanding patient care.
Gregg closes the blog by asking readers: "Are you showing all your facility is providing to achieve this mission through your community benefits reporting?"
To learn more about the CHAMPS Oncology Outlook blog, visit http://www.oncologyoutlook.com.
In this transforming healthcare environment of patient-centered care, CHAMPS Oncology - like cancer program administrators, clinicians, industry leaders - understands the importance of quality cancer information for administrative planning, clinical outcomes and performance measures to improve quality of cancer care. CHAMPS Oncology's team of cancer information specialists and multi-credentialed certified tumor registrars (CTRs) strategically partners with cancer programs nationwide offering customized strategies and solutions that best complement the respected cancer programs they are privileged to assist. CHAMPS Oncology specializes in cancer information management, cancer program consulting, informatics, data quality and education, and quality initiatives. For more about CHAMPS Oncology, please contact Toni Hare, RHIT, CTR, Commission on Cancer-trained consultant and vice president, at 216.255.3716 or by email.