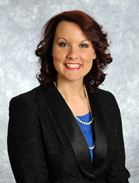 Cleveland, OH (PRWEB) June 09, 2014
In CHAMPS Oncology's most recent blog post, Cancer Registry on the TODAY Show, Rhonda Spoden shares her thoughts on the topic.
It isn't often the cancer registry makes national headlines, and (as much as she loves and respects the profession) Spoden never expected to hear about the cancer registry on the TODAY Show. She was extremely excited when she saw this story come across her desk.
The TODAY show story highlights the information collected for the cancer registry and the effect it can have on patient care by telling the story of a young woman who had been diagnosed at 17 with a rare type of cancer called an ovarian stromal tumor and with it a gene mutation called DICER1. Because of the information collected in the cancer registry, since her initial diagnosis, the team at Children's Hospitals and Clinics of Minnesota were able to link this mutation to a seemingly unrelated form of childhood cancer called pleuropulmonary blastoma (PPB). This form of childhood cancer is extremely aggressive in nature and if not caught and treated immediately, can lead to very poor survival rates.
The woman, who is now 34 and pregnant, was urged to have her son tested for the same mutation and possible PPB. It turned out her son DID have the same mutation and was born with an extremely rare lung tumor, which surgeons found and removed when he was three months old. Previously, there had been no known relationship between these two types of cancer, but because of the information available in their cancer registry, doctors were able to figure out the cause of this rare childhood cancer and directly link it to the DICER1 mutation.
Hearing about the cancer registry on the TODAY Show was a wonderful reminder of the impact cancer registrars are making on cancer care. Spoden is sure there are many other stories like this that illustrate the value of the information collected in the cancer registry – not only for treating patients, but for proactively identifying relationships between various forms of cancer. In this case, the cancer registry truly played a part in saving a child's life.
Spoden closes her blog by asking readers if they happened to catch the story highlighting the cancer registry on the TODAY Show.
To learn more about the CHAMPS Oncology Outlook blog, visit http://www.oncologyoutlook.com.
###
In this transforming healthcare environment of patient-centered care, CHAMPS Oncology - like cancer program administrators, clinicians, industry leaders - understands the importance of quality cancer information for administrative planning, clinical outcomes and performance measures to improve quality of cancer care. CHAMPS Oncology's team of cancer information specialists and multi-credentialed certified tumor registrars (CTRs) strategically partners with cancer programs nationwide offering customized strategies and solutions that best complement the respected cancer programs they are privileged to assist. CHAMPS Oncology specializes in cancer information management, cancer program consulting, informatics, data quality and education, and quality initiatives. For more about CHAMPS Oncology, please contact Toni Hare, RHIT, CTR, Commission on Cancer-trained consultant and vice president, at 216.255.3716 or by email.