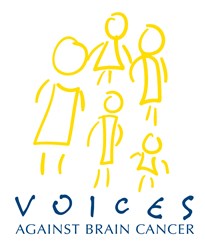 New York, NY (PRWEB) October 20, 2013
Voices Against Brain Cancer, an organization dedicated to brain cancer research and advocacy, discusses a new way for cancer treatments to access the brain, increasing their effectiveness.
According to an October 17, 2013 article published by The Scotsman titled "Scientists develop new brain cancer treatment," a new technique, tested in mice, uses TNF, a protein that can track down sites in the brain where cancer has spread. The protein focuses in on a "marker" found only in tumor blood vessels and temporarily opens the blood brain barrier, allowing cancer drugs in.
The article states the blood brain barrier is a biological shield with the purpose of keeping harmful agents away from the brain. However, it has become a constant roadblock in developing effective brain cancer treatments because of its obstruction to the brain.
However, scientists say TNF broke down the blood brain barrier where blood vessels were passing through a tumor. Healthy parts of the brain remained unharmed and protected by the barrier.
Kat Arney, science information manager at Cancer Research UK, elaborates on the blood brain barrier's role in cancer treatment. "Getting treatments through the blood brain barrier remains one of the greatest challenges for cancer researchers," she says. "This exciting result points the way to a potentially game-changing moment in finding ways to treat cancers that have spread to the brain. We now need to test this approach in cancer patients to see if it will have the same effect."
Michael Klipper, Chairman of Voices Against Brain Cancer, an organization dedicated to brain cancer research and advocacy, says this is a huge step for those in the brain cancer community. "Unfortunately, because of the complexity of the brain, effective treatments are hard to come by. However, this breakthrough research provides another avenue for scientists to take in developing an effective treatment for those who suffer from brain cancer," he says. "It gives us all hope that there will be a cure in the future."
VABC has a wide variety of initiatives in place for brain cancer research, awareness and support. The organization's research grants fund cutting-edge research programs that will have a monumental impact on the diagnosis and treatment of brain cancer. VABC currently funds research at several esteemed institutions such as Brookhaven National Laboratory, Cleveland Clinic, Columbia, Cornell, Duke, Harvard, Johns Hopkins, Memorial Sloan-Kettering and Yale, to name a few.
VABC's mission is to find a cure for brain cancer by advancing scientific research, increasing awareness within the medical community and supporting patients, their families and caregivers afflicted with this devastating disease.
For press inquiries, please contact: 5W Public Relations.