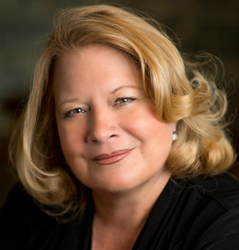 (PRWEB) July 14, 2014
Candace Mann is a full-time Christian counselor with a practice in Canada, but when she came up with the idea for the Parker Valley Series of books, she realized that she could use this fictional medium to promote Christian values and offer comfort to those whom she would never see as a counselor. The Parker Valley series concerns the lives of the fictional Parker sisters and their struggles and triumphs with many of the issues facing young people today.
From the time she began writing, Candace Mann realized that her fiction could be a way to help others understand the difficulties they are facing and find answers to their tough questions. The books became her form of ministry to others, offering comfort and solace in Biblically-based solutions to common problems such as finding love, living up to the expectations of others and dealing with grief.
Candace is the author of Parker Valley Sondra, Parker Valley Jennifer, and the soon-to-be- released Parker Valley Claira. This latest installment in the series deals with the decisions facing Claira, the youngest of the Parker sisters. Her dream of becoming a fashion designer may be fulfilled when she meets Gabriella and becomes involved in the glitz and glamour of this world. However, she soon learns that there is a price to be paid for any dream, and in her case it may be the opportunity to fall in love. Readers will engage with the story of this young girl and her struggle to find true fulfillment and happiness.
Parker Valley Claira will be released on September 30, 2014, by Next Century Publishing. For more information on the Parker Valley series, see http://www.parkervalleyseries.com/.
For more information on Candace Mann and her work, see http://parkervalleyseries.com/author/.
About Candace Mann:
As a Christian counselor and author, Candace Mann has a heart for helping others through sound Scriptural advice and recommendations. Her books are meant not only to entertain but also to help young people gain a better understanding of their own struggles with today's issues.