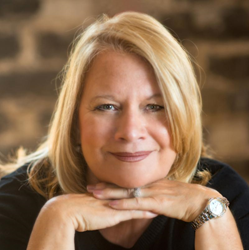 Genuine, true love is so rare that when you encounter it in any form, it's a wonderful thing to be cherished in whatever form it takes.
(PRWEB) March 25, 2015
With the Parker Valley Series, author Candace Mann gives readers heartfelt stories that will help them navigate challenges in their own lives. This series follows four sisters whose parents have passed away in a tragic accident, leaving the girls to figure out not only how to deal with all of the struggles of everyday life but also how to recover after such a heartbreak. Each book in the series is told from the perspective of a different sister, following them specifically as they face their own individual challenges, as well as showing their lives together as a family coming together after a great loss. Filled with love and spirituality, these books give readers a road map to follow in order to achieve happiness in their own lives.
Sondra, the first book in the series, is being launched with updated content through Next Century Publishing on April 21, 2015. It is told from the perspective of Sondra, the eldest sister who in the wake of her parents' death finds herself facing many personal struggles. She single-handedly secures the possession of their family ranch in central Texas, but realizes that there are many financial obstacles that threaten her and her sisters' lives on the ranch. In order to save the future of Parker Valley Ranch, Sondra will need the help of a mysterious and handsome stranger from out East who will help her learn important lessons in life as well as love.
This is the first book in the series of four and will completely make readers fall in love with the saga and the sisters. It will inspire and encourage readers to face the obstacles in their own lives and give them valuable insights into commitment, covenant relationships, and the true meaning of love. Preorders for the release of Sondra are available now at http://www.parkervalleyseries.com/product/sondra/
Candace Mann:
As a Christian counselor and author, Candace Mann has a heart for helping others through sound Scriptural advice and recommendations. Her books are meant not only to entertain but also to help young people gain a better understanding of their own struggles with today's issues.