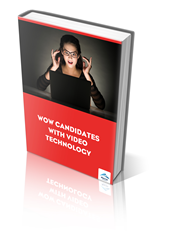 HR technology as evolved quicker than ever in the last five years and with the accessibility of video, recruiting has taken advantage of the technology
Philadelphia, PA (PRWEB) October 08, 2014
Async Interview, provider of live and pre-recorded video interviewing technology has released a white paper discussing the candidate experience as it relates to video technology. The free download, Wow Candidates with Video Technology provides employers with a better understanding of the video technologies available as well as how they are perceived by job candidates.
"HR technology as evolved quicker than ever in the last five years and with the accessibility of video, recruiting has taken advantage of the technology," says Chris Young, Async Interview CEO. "Candidates love the ability to view videos on a careers page or participate in a video interview. It provides more insight into the company and allows candidates to better understand the culture earlier on in the recruitment process."
Download New White Paper: Wow Candidates with Video Technology to improve your candidate experience with video technology.
ABOUT ASYNC INTERVIEW
Async Interview is a technology and service company meeting the needs of corporate and outsourced recruitment professionals through its video and audio interviewing technology. Its suite of video interviewing tools are built to address a process bogged down in inefficiencies, rising costs and laborious procedures. The cloud-based, real-time system gives recruiters, HR Professionals and hiring managers the ability to interview, evaluate, collaborate and hire the emerging workforce. http://www.asyncinterview.com