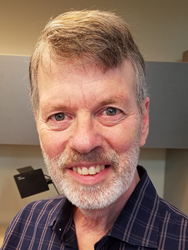 It doesn't feel like forty years. I still love to practice law after all these years
Tacoma, WA (PRWEB) April 21, 2017
Scott Candoo, of Candoo Law PLLC, is celebrating his fortieth anniversary practicing law. "It doesn't feel like forty years," said Candoo. "I still love to practice law after all these years."
During the course of his distinguished forty-year career, Candoo has handled numerous high-profile cases. For example, he filed suit against the Attorney General and State of Washington for refusing to release information about a $400,000 settlement to taxpayers (Case no. 94-2-04017-8 filed in the Superior Court of Washington County of Thurston) and won a $5 million settlement against a child abuser (Case no. 96-2-07444-1 filed in the Superior Court of Washington County of Pierce). He has also been involved with prominent celebrity dissolution cases that received widespread media attention.
Candoo is the recipient of the 2017 Bertha M. Snell Award, given to those who triumph over difficult obstacles in their quest to become a lawyer and in the practice of law. He is also renowned for handling the kind of lawsuits that are often considered too tough for other attorneys and for connecting with clients using humor. "When we laugh our brains reboot," added Candoo, who focuses on family law.
"In addition to legal guidance, Scott's quick comical wit is always there in a time of need to lift my spirits," said client Rachel P. "Scott's valuable wisdom and insight also helped me gain new perspective, which helped shape the 'new me' during my divorce journey."
About Scott Candoo, Candoo Law PLLC
Scott Candoo practices family law, personal injury and criminal law. Scott, a native of Tacoma, is also President Elect of the Tacoma Pierce County Bar Association. He is admitted to practice in the State of Washington and the U.S. Federal Courts. For more information, please call (253) 272-7274, or visit http://www.candoolaw.com. The law office is located at 3929 Bridgeport Way West, Suite 304, University Place, WA 98466.
About the NALA™
The NALA offers small and medium-sized businesses effective ways to reach customers through new media. As a single-agency source, the NALA helps businesses flourish in their local community. The NALA's mission is to promote a business' relevant and newsworthy events and achievements, both online and through traditional media. For media inquiries, please call 805.650.6121, ext. 361.