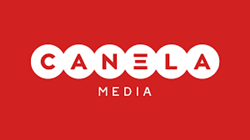 SXSW® is one of the most thrilling events of the year for musicians and Canela Music is proud to bring some of the most talented emerging artists to our showcase
NEW YORK (PRWEB) February 15, 2023
Canela Media, a leading, minority-owned technology driven company committed to redefining digital media experiences for the Hispanic Community, today announced that Canela Music will be hosting a showcase with a line-up of Latino musical acts at the 2023 South by Southwest® Music Festival (SXSW®). Festival. The showcase includes musicians featured in 2022 and the new upcoming season of Rising Notes, Canela Music's original series created to support and provide a platform for emerging Latino artists. Some of the artists in the showcase will also be featured in upcoming Canela Music programming including new episodes of StoryTime, Pop Quiz and on Canela.TV's entertainment news show ¡PONLE CANELA!.
"SXSW® is one of the most thrilling events of the year for musicians and Canela Music is proud to bring some of the most talented emerging artists to our showcase," stated Mario Torres, Vice President of Canela Music. "This marks an important milestone for Canela Music where we continue to support artists we featured in our original series Rising Notes in 2022 and we kick off our production of the series for 2023 at SXSW® with two new artists. Our goal is not just to be present at SXSW®, but also give our audience access to the festival through our platforms and amplify our voices."
Canela Music's live showcase event at the 2023 SXSW® Festival will feature live performances from:

"Canela Music's showcase at SXSW® and our continued support of emerging Latino artists furthers our commitment at Canela Media to elevate Hispanics in the U.S. and create more opportunities for representation across our content and platforms." said Oswald Mêndez, Chief Marketing Officer of Canela Media.
In addition to the live concert, Canela will be producing content for its Canela Music channel in Austin including:
Rising Notes featuring Alejo, RaiNao and more.

Rising Notes is where Hispanic audiences can discover the latest talent shaping the future of Latin Music. The series showcases different aspects of the artists' life and performances, introducing the audience to both the artist and their music.
StoryTime featuring Alejo, Immasoul, Los Rivera Destino and more.

StoryTime delves into a single important moment in the musical career of an artist to give audiences a glimpse into their life and career through animation.
Pop Quiz featuring Alejo, RaiNao, Immasoul, PJ Sin Suela, Los Rivera Destino and more.

Formerly known as El Carrete, Canela Music's Pop Quiz will begin with one artist who is asked a thematic question. This is followed by another question in the same theme being asked by a second artist. The trick is, they do not know who the next artist is! This sequence then happens until 5 to 8 artists participate, creating a chain of fun questions and answers.
¡PONLE CANELA!, hosted by Mexican television personality Alex Garza, is a daily entertainment news show featuring celebrity guests and a recap of the biggest moments in pop culture today such as SXSW®.
For those attending the SXSW® Music Festival, Canela Music at SXSW® will take place on Tuesday, March 14th, 7:30 PM ET at Parish (501 Brushy St. Austin Texas 78702).
For more information about Canela Music, visit: https://www.canelamusic.com/
About Canela Media
Canela Media is a leading, minority-owned technology driven company offering brands a complete ecosystem to connect with multicultural audiences starting with its free streaming platform service, Canela.TV, which enriches the new generation of U.S. Latinos with free access to unique, culturally relevant content. In addition to TV content, Canela Media offers a unique blend of music programming through Canela Music featuring emerging and established Latino artists, Spanish-language Children's content through Canela Kids and sports programming through Canela Deportes.
Canela Media reaches more than 50 million unique Hispanics across its 180+ premium Spanish-language sites. Combined with the company's proprietary data, Canela Media possesses in-depth knowledge and understanding of how to establish meaningful and culturally relevant connections with the new mainstream – Hispanics across the U.S. and Latin America.
Headquartered in New York, Canela Media is ranked as the fourth largest Hispanic ad-focused company and the only female and minority-owned certified digital company. For more information, please visit http://www.CanelaMedia.com.