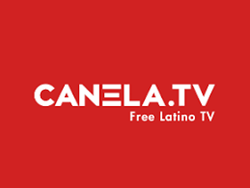 We hope that Hispanics from Mexico, the United States and more, will enjoy the content we have created
NEW YORK (PRWEB) May 09, 2022
Canela.TV, one of the first AVOD streaming services for U.S. Hispanics today, announced a partnership with Industrias Tajín, a leading manufacturer and distributor of hot sauces in Mexico, the United States, Central America and Europe. The collaboration aims to promote Mexican food culture with the exclusive launch of "Ahogadas," a docu series focused on a delicacy from Jalisco tortas ahogadas.
With this collaboration, the companies seek an emotional connection with Hispanic audiences in the United States, offering content that promotes Latino culture, and a cult piece of Tapatian cuisine: La Torta Ahogada. This is the first exclusive production from Canela.TV.
In addition to the docu series, a significant number of bottles of Tajín in Mexico and the United States will have a promotional tie-in with information about the platform. The promotional label will include a QR code to download Canela.TV and view the documentary.
"This docu series shows the rich gastronomy of Mexico, aligned with our vision of bringing unique and culturally relevant content to audiences that Broadcast TV has lost," says Germán Palomares Salinas, Director of Canela.TV and Commercial Vice President for Mexico and LATAM. "We hope that Hispanics from Mexico, the United States and more will enjoy the content we have created."
"Ahogadas", directed by the filmmaker Bruno Madariaga in alliance with Cinescopio Films, shows how, in Jalisco, Mexico, a bread is stuffed with carnitas, bathed in spicy sauce and pickled onions and leads us to understand that the torta ahogada is pride, identity and, above all, a delight worth sharing. In addition to the history of this delicacy, the docu series portrays the anecdotes of Alex González, drummer of the Mexican music band Maná; the caricaturist Trino and Jis; the soccer player Daniel Guzmán; the plastic artist José Dávila and a list of chefs, actresses, foodies and more, who demonstrate how a great dish transcends places, professions and ideologies, under the premise that taste rules. The production took place over three months, plus 4 weeks of pre-production, 61 days of filming and 9 months of post-production.
Canela.TV, founded by Mexican Isabel Rafferty Zavala and directed in Latin America by Germán Palomares Salinas, is the fastest growing free video streaming platform in the region, with millions of users in the US, Mexico, and Colombia. You can enjoy this docu series for free at http://www.canela.tv, or by downloading the app on iOS, Android, Roku, Apple TV, Amazon Fire TV and Chromecast, as well as through computers with Google TV and Samsung TV.
About Canela Media
Canela Media is a leading digital media technology company that offers brands a complete ecosystem to connect with multicultural audiences, starting with its free streaming platform service, Canela.TV, which enriches its users with free access to unique and culturally relevant content.
Canela Media reaches more than 50 million hispanics in the United States through its more than 180 premium Spanish-language sites. Combined with the company's own data, Canela Media has a deep knowledge and understanding of how to establish meaningful and culturally relevant connections in each of the countries in which it operates.
Headquartered in New York, Canela Media is the third Hispanic advertising company and the only certified digital company owned by women and minorities. For more information, visit http://www.CanelaMedia.com and download http://www.canela.tv/