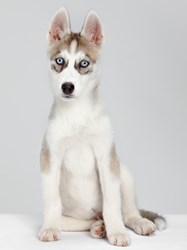 Understanding your options, weighing the possible benefits and risk of any choice you make, is perhaps one of the wisest steps you can take to support your dogs health.
London (PRWEB UK) 23 October 2013
Elmo's Kitchen is a brand new concept. Our team has the qualifications and knowledge to offer canine dietary consultations and formulate home prepared raw and cooked diets. We are not associated with any dog food manufacturers. At Elmo's Kitchen, our concern is the wellbeing of the dog.
Dog food packaging has become brighter and more enticing. The bland labels of yesterday have been replaced with pictures that can make us wonder if we should be eating some of that food ourselves! Dogs do not need designer dog food. What they need is a healthy diet.
"My name is Kristina and I am the human behind Elmo's Kitchen. I recently graduated with distinction in Advanced Canine Nutrition. My journey into canine nutrition started out of love for an old rescue dog that was not responding to traditional medicine. Elmo was my eighth foster dog, a Siberian Husky and 11 years old when he was found on Hackney High Street. Suffering from severe malnutrition and abuse, it was eventually decided that the humane thing would be to put him to sleep. By then, I'd already felt his heart beating. I was emotionally attached, so I made a decision that would change my life forever. I was going to adopt him. This old boy deserved a bit of happiness. If I could give him even a few weeks of love and care then he deserved that. I did not want him to leave the world like this."
"Weeks later, despite a dozen races to the emergency clinic, a lot of prescription drugs and all the care and love that I gave him, he got worse and worse. Then one evening, while trying to get another sloppy stool off the carpet, a sad thought hit me: maybe everyone had been right and maybe the best thing would have been to put him out of his misery. I cried myself to sleep that night. The next day I threw out all his commercial diets. If he wasn't going to be around for long then at least he should eat what he wanted, so I started cooking for him. Within a few weeks I saw improvements that I can only describe as magic. His hair was no longer falling out, he was gaining weight and his stools were properly formed."
"I soon realized I faced a new problem. How on earth does someone make dog food? How do I know what nutrients he needs? It precipitated a career change – I left the advertising and fashion industry behind and stopped traveling around the world. I enrolled in a canine nutrition course, read books written by veterinary nutritionists and spent all my time learning about nutrition, physiology and parasites."
"Shortly after I changed Elmo's diet, we ran our first five kilometres together. Four years later, at the age of 15, Elmo won first prize for Dog In Best Condition at the annual Wandsworth Police Dog Show. Oh yes, I was proud."
"On June 22 this year, I finally graduated. This was also the night Elmo fell ill and two days later he passed away at the amazing age of 15½. I will always miss him more than anyone could possibly understand. He was my mentor, my best friend and my family. He left behind a legacy that will help so many other dogs live a healthy and happier life. Most importantly, he taught me to always listen to the dog."