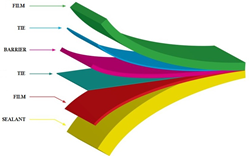 Orange County, California (PRWEB) March 14, 2017
A new product is helping local companies reduce losses and increase profits. Skunkwork states Polybags "Turkey Bags" are vital to the integrity of maintaining quality product, and in turn the profit. The professionals in this field know this fact. What separates one bag from the next? Many think they are all the same, but they are not. The crafty sales tactics of the vendors and lack of concern, or knowledge in quality control department is costing these product owners money.
Spoilage due to something as nominal as price (yet vital) is costing companies literally hundreds of thousands if not millions of dollars such an unnecessary reason. Lack of knowledge can cause a quality control department to put these companies out of business.
After a blind study with 5 different agricultural growers, and the top 5 bags on the market, 5 out of 5 were impressed and switched over to "Skunkworks" to ensure their products' longevity. 4 months after using the product consistently Knack Media sent our reporter Laura Norris to do a follow-up.
"I can't believe I picked the cheapest product to house my most important product!"
-Daniel Jordan
"I feel nauseous wondering how much spoilage was due to something so preventable!"
-Maliki Campoy
"This bag is amazing, and their pricing is competitive! I didn't expect to be so impressed."
-Tony Tamerez
Hearing this common issue Knack Media decided to go to the top but smallest manufacturer in the study to find out what makes this creation so unique in preserving the integrity of products that spoil.
Laura Norris (reporter for Knack Media): "As I was walking toward I couldn't help but feel at 5'7 short in comparison to this humble and very tall man. So I asked him what is the science behind his product?"
Stanford responded, "I went to school at DeVry Institute of Technology and got my MBA at Pepperdine Graziadio School of Business in Financial Management. Degrees in Packaging Science and Information Technology. I worked for Johnson & Johnson, Herbalife International and Geneva Pharmaceuticals as a Senior Packaging Engineer from 1999-2008, Leveraging Packaging Engineering & Management Expertise. This offered me a rare combination of expertise that includes packaging specifications, package development & testing, project management, plant trials, process improvement, and cost control. My experience extends across pharmaceutical, food, and personal care product lines. I wanted to engineer a bag that was able to hold in moisture longer, stronger, could stand up on its own and did the right kind of job for the people that were purchasing it. My business partner (Andy Rondon) agreed to build Skunkwork Packaging as a company that works simple and not have anyone that is unhappy or they get their money back." The company can be reached at (949) 903-1803 or view their YouTube video here https://www.youtube.com/watch?v=4YriC_IjPkk&feature=youtu.be
Laura Norris commented, "As an unbiased reporter I couldn't help but feel the impulse to advocate for this small family company amid giant competitors. It reminded me as a child when I sat on my grandfather's lap and he explained to me how good business is run from the owner's values all the way down to the product they sell – "The American Way" till his integrity spread through his design."
Knack Media provides a full range of services to cover any and all of their clients' needs in web design, SEO, video editing, and social media marketing, but there is certainly more. The team of professionals has a streamlined approach to their work, and utilizes the best reporting and tracking software in existence, and this gives them the luxury of providing real time reporting on any & all statistics pertaining to their company's marketing, as well as projections on what would enhance their client's internet presence. For a full breakdown of the company's services, or information about addiction treatment lead generation or other internet marketing services please call.
Contact: 877-957-2244
Website: http://www.knackmedia.com