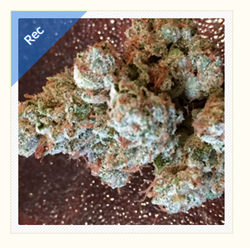 Colorado's largest wholesale market experienced a dramatic drop (over 30%) in the AAP of recreational flower.
Denver, Colorado (PRWEB) January 07, 2015
A year ago, cannabis enthusiasts rang in the new year with rumors of shortages, long lines, limited options, and high prices. Today, things are changing fast in Colorado's legal marijuana market, and it's only the beginning.
Regulations limiting competition and cooperation among licensed marijuana businesses expired late last year, setting the stage for a new era for legal marijuana in Colorado. Despite falling short of initial state projections, recent shake-ups in the Colorado marijuana industry have poised retail marijuana sales to take off in 2015, boding good news for Colorado retailers, consumers, and tax coffers.
One of the key influencers of the current landscape was the end of Vertical Integration a policy set by Colorado lawmakers in the early days of Colorado's marijuana market, expired in October of 2014. Vertical integration required state-licensed marijuana businesses to obtain both a cultivation and retail license and imposed a 70/30 restriction on wholesale transactions. Meaning at any given time, state-licensed businesses were required to produce 70% of their total product sold, and allowed only a 30% margin for wholesale.
Back in October, Jennifer Beck, an industry expert and co-founder of the cannabis aimed technology start-up Cannabase, predicted that these top-level regulatory changes would "be great for the consumer…[We will] start seeing a lot more variety, lower prices, higher quality.. all of the ramifications of a high functioning, efficient marketplace". (Marijuana Business Daily)
As anticipated, now that dispensaries are free to clear extra supply, the volume of available wholesale retail product has increased six-fold and put downward pressure on prices. Cannabase Marketplace - Colorado's largest wholesale market - experienced a dramatic drop (over 30%) in the average asking price of recreational flower. Medical prices have remained steady.
As 2015 begins licensed marijuana businesses are not only facing a more competitive wholesale environment, but also increased competition from an influx of newly licensed retailers opening up across the state. Previously, only existing medical marijuana operations were eligible to receive licenses to grow and sell retail cannabis. With these rules now expired, new players are entering the market and pricing their menus aggressively in a bid for market share. Though dispensaries will be able to acquire cheaper wholesale product, they will likely face increased pressure to pass savings on to consumers by offering better bargains than the new shop down the street.
In addition to the end of vertical integration and the surge in new licenses, lower prices for recreational product will be further facilitated by lower state excise taxes. Colorado excise taxes on retail marijuana are set to 15% of the average wholesale market rate, and with wholesale prices continuing to trend lower on the Cannabase Marketplace, licensed retail shops can expect added flexibility when pricing their products. (Colorado Department of Revenue)
These recent changes to the Colorado marijuana industry mark a significant step toward proving the state's gamble on legalization has yielded a successful model for other states. As John Hudak of the Brookings Institute points out, "For years it has been an open secret in Colorado that some people were using medical marijuana without a legitimate medical condition. One goal of creating the retail market was to draw those gray-market users away from medical and toward recreational." As prices for retail marijuana continue inching closer to prices for medical product, Colorado can expect to see retail sales, as well as tax revenues, climb to new heights.
Sources:
Schoyer, John. "Colorado's Emerging Wholesale Marijuana Market: Q&A With Cannabase CEO Jennifer Beck." Marijuana Business Daily. MMJ Business Daily, 1 Oct. 2014. Web. 02 Jan. 2015.
Colorado, United States. Colorado Department of Revenue. Marijuana Enforcement Division. Marijuana Tax Advisory. Marijuana Enforcement Division, n.d. Web.