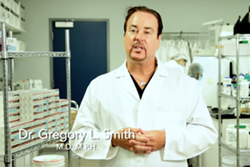 The Cannavoices media campaign aims to shed light on the medical cannabis industry, as the documentary series will inspire the new generation of advocates to lead, build and reform the future of medical cannabis.
Tampa, Florida (PRWEB) June 30, 2015
Cannavoices, Inc., a premier legal medical cannabis digital media company, launched "Cannavoices," an unprecedented digital video and broadcast initiative. Produced by filmmakers, the multi-platform initiative aims to become not only the largest but also the most dynamic collection of legal medical cannabis stories ever assembled.
Cannavoices profiles Advocates, Patients, Entrepreneurs, Growers, Investors, Ancillary Businesses, Connoisseurs, Industry Leaders, and CEO's. They are athletes, activists and entertainers. They are groundbreakers who have sparked change, been firsts-in-their-fields, and paved the way for those who followed. The richness of the Cannavoices Documentary initiative extends beyond profiling these incredible groundbreakers to tell the stories of hundreds of advocates who are driving and realizing social change today. Cannavoices draws on the archival and narrative possibilities of a digital video experience to create a new way to explore these advocate stories and highlight a new generation of advocates whose impact is just beginning to be felt and understood.
Hugo D. Aviles, who will lead the Cannavoices documentary team, will oversee and executive produce original documentary programming from development through production. He will also commission and acquire documentaries and series and be responsible for developing cross-platform programming for the documentaries that will explore in depth legal medical cannabis topics.
"Cannavoices wants to be known for groundbreaking firsts in the legal medical cannabis digital media industry, and we are thrilled to be partnering with First Harvest Financial as they stand alone in their unparalleled ability to educate the world on the most important movements of our time," said Hugo D. Aviles, Cofounder of Cannavoices and President of Online Operations at First Harvest Financial. "Partnering together to bring the VOICES to life is exactly the type of future-forward programming we believe in."
Working with outreach partner, First Harvest Financial, Cannavoices will launch an international web campaign geared at legal medical cannabis advocates and education programs to enhance knowledge and understanding about the cannabis culture and history.
"The Cannavoices media campaign aims to shed light on the medical cannabis industry, as the documentary series will inspire the new generation of advocates to lead, build and reform the future of medical cannabis." Said Kevin Gillespie, President and Portfolio Manager of First Harvest Financial.
In addition, Cannavoices, Inc. this month launched the world's first legal medical cannabis social media website tailored to advocates!
Cannavoices.com is an online social media site where advocates can share legal cannabis news, events, culture, technology, business insights, and inspiration while networking with like-minded individuals, all within one platform.
Legal Medical Advocates have the capability to build their personal brand by sharing and documenting their individual voice and journey to cannabis liberation within a society that supports them.
Their profiles display inside tips, business opportunities, and advice from some of the worlds most influential and successful individuals and companies in the world.
Cannavoices believes they have laid the foundation to become an industry leader and premier legal medical marijuana source. They will also be launching the first issue of Cannavoices Magazine, later this month.
To learn more about Cannavoices including the complete description of the Cannavoices mission and documentary details please visit Cannavoices.com
For more information, please contact Cannavoices, Inc. at 1-855-330-1800
About Cannavoices
Cannavoices is the definitive guide to everything in the Legal Medical Cannabis Space. Every documentary features exclusive topics with a focus to all that is Legal Medical Marijuana. With an insider's eye afforded through an unparalleled list of high profile contributors, the Cannavoices documentary initiative covers the best Legal Medical Cannabis has to offer in the worlds of medicine, business, investing, entertainment, technology, and travel.