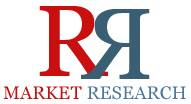 The cannulas market is poised to reach $135.5 million by 2020 from $97.6 million in 2014 at a CAGR of 5.6% from 2015 to 2020
(PRWEB) May 14, 2015
The global cannulas market is segmented by product, material, application, end users, and region. On the basis of products, the global cannulas market is segmented into cardiac cannulas, vascular cannulas, nasal cannulas, arthroscopy cannulas, dermatology cannulas and others (floating spinal cannulas, vitreoretinal cannulas, hysterosalpingography cannulas). Browse 86 market data tables & 52 figures spread through 156 pages and in-depth TOC on "Cannulas Market" at @ http://www.rnrmarketresearch.com/environmental-testing-market-by-sample-wastewatereffluent-soil-water-air-contaminant-microbiological-organic-heavy-metal-residue-solids-technology-conventional-rapid-region-market-report.html .
On the basis of material, the market is divided into plastic, silicone, and metal. The silicone material is expected to be fastest growing segment during the forecast period. On the basis of end users, the cannulas market is divided into hospitals, ambulatory surgical centers, and others.Hospitals accounted the largest share of the cannulas market as compared to ambulatory surgical centers, and others (blood banks and home healthcare facilities). This can be attributed to the growing number of patients and increasing healthcare awareness.
Top players in cannulas market listed in this research are Medtronic PLC, Edward Lifescience Corporation, Terumo Corporation, Sorin Group, Smith & Nephew PLC, Conmed Corporation, Smiths Medical, Teleflex Incorporated, Maquet Holding B.V. & Co. KG and Boston Scientific Corporation. Order a copy of this report at http://www.rnrmarketresearch.com/contacts/purchase?rname=375737 .
From an insight perspective, this research report focuses on the qualitative data, market size, and the growth of various segments and sub segments, competitive landscape, and company profiles. The qualitative data covers various levels of industry analysis such as market dynamics (drivers, restraints, opportunities, and threats), winning imperatives, and burning issues. The report also offers market sizes and related growth of various segments in the industry. It focuses on emerging and high-growth segments of the cannulas market, high-growth regions, and initiatives of respective governments. The competitive landscape covers growth strategies adopted by industry players in the last three years.
The company profiles comprise basic views on the key players in the cannulasmarket and the product portfolios, developments, and strategies adopted by market players to maintain and increase their market shares in the near future. The above mentioned market research data, current market size, and forecast of the future trends will help key players and new entrants to make the necessary decisions regarding product offerings, geographical focus, change approaches, R&D investments for innovations in products and technologies, and levels of output, in order to remain successful. Priced at $4650 for a single user PDF, a discount on "Cannulas Market by Product (Nasal, Arterial, Arthroscopy, Ophthalmic, Cardioplegia, Suction, Femoral, Injector, Infusion, Venous, Microcannula), Material (Plastic, Metal) & End Users (Hospitals, Ambulatory Surgical Centers) – Global Forecast to 2020" research report can be requested at http://www.rnrmarketresearch.com/contacts/discount?rname=375737 .
Related Market Reports:
"Medical Videoscope Market by Scope [Rigid (Laparoscope, Ureteroscope), Flexible (Colonoscope, Gastroscope)], Visualization Systems (Monitors, HD Camera, 3D Camera, Light Source), by Application (Colonoscopy, Laparoscopy, Arthroscopy) – Global Forecasts to 2019" Companies profiled in this research report are Olympus Corporation, Stryker Corporation, Karl Storz GMBH & Co.KG, Fujifilm Holding Corporation, Hoya Corporation (Pentax Medical), Richard Wolf GMBH, Smith & Nephew PLC, Conmed Corporation, Welch Allyn, Inc and XION GMBH. discussed in this research available at http://www.rnrmarketresearch.com/medical-videoscope-market-by-scope-rigid-laparoscope-ureteroscope-flexible-colonoscope-gastroscope-visualization-systems-monitors-hd-camera-3d-camera-light-source-by-application-colon-market-report.html .
"North American Ophthalmology Surgery Devices Market by Types (Cataract Surgery Devices, Glaucoma Surgery Devices, Refractive Surgery Devices, Vitreoretinal Surgery Devices) by End-users (Hospitals, Eye Clinics, and Others) – Forecast to 2019". Companies profiled in this research report are Abbott Laboratories, Alcon, Inc, Allergan, Inc, Baush & Lomb, Inc, Carl Zeiss Meditec Ag, Essilor Internationals S.A, Nidek Co., Limited, Topcon Corporation and Staar Surgical Company are discussed in this research available at http://www.rnrmarketresearch.com/north-american-ophthalmology-surgery-devices-market-by-types-cataract-surgery-devices-glaucoma-surgery-devices-refractive-surgery-devices-vitreoretinal-surgery-devices-by-end-users-hospitals-ey-market-report.html .
Explore more Medical Devices Market Research Reports at http://www.rnrmarketresearch.com/reports/life-sciences/medical-devices .
About Us:
RnRMarketResearch.com is your single source for all market research needs. Our database includes 500,000+ market research reports from over 100+ leading global publishers & in-depth market research studies of over 5000 micro markets.