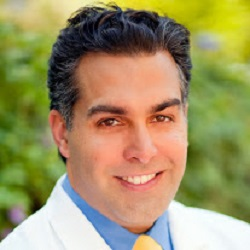 Canoga Park, CA (PRWEB) January 27, 2015
Dr. Amir Choroomi, dentist in Canoga Park, is now welcoming new patients with a gift. New patients that choose treatment with 101 Dental Group are rewarded with a valuable $75 gift card that can be used as a discount toward any professional treatment. The Canoga Park dentist offers numerous services, such as a deep cleaning and implants, with the advantage of using the discount the very same day. In addition, there is an alternative option to receive a complimentary laser whitening treatment in-office. Patients are unable to combine with other offers; however, this promotion is intended to create a lasting first impression of exceptional services.
"The percentage of people that lack regular dental care visits is partially due to a lack of discount coverage. This is one of the reasons we offer many different options for lowering fees to encourage new patients to improve their oral health," the Canoga Park dentist said. "Dental implants, tooth whitening, veneers, and realignment are only a small example of great services patients can expect from our team."
Additional services we offer include:

Tooth cleaning
X-rays
Tooth colored fillings
Bridges, dental crowns, and partials
Root canals
Extractions
Gum disease treatment
"Patients often find that the initial visit after neglecting professional care is the most stressful step toward improving oral health. There is often a fear of the unknown underlying conditions that a dentist may discover, such as gum disease," the dentist said. "No matter how severe certain conditions may be, receiving treatment from a professional is the best chance of keeping symptoms under control. Our exceptional services and a welcoming attitude provide an ease of the tension so that people are more likely to continue receiving treatment."
Whether patients need a routine cleaning, desire an aesthetic improvement, or have concerns with the health of their teeth, all people are welcome to visit 101 Dental Group for service. A full smile makeover or the application of porcelain veneers are options that can boost self-confidence in people that did not know that a great looking smile could be within reach. No condition is too severe to receive expert care from a dentist that truly cares about the well-being of patients. To learn more, visit http://www.dentistcanogapark.com.