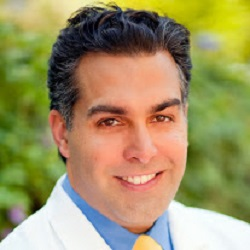 Canoga Park, CA (PRWEB) August 21, 2015
Canoga Park dentist, Dr. Aaron Choroomi, is now offering complimentary cosmetic before and after pictures to patients seeking a smile makeover. With these pictures, patients can compare how their teeth look before and after they receive any of the several cosmetic procedures offered through a smile makeover. The promotion also includes $150 off of the cost of premium veneers. Restrictions do apply, and the promotion cannot be combined with any other offer, though. Dr. Choroomi is an experienced provider of smile makeovers and can completely rejuvenate the smiles of patients who order any combination of treatments.
Before and after pictures give patients a stunning window into the changes that a smile makeover can deliver. Individuals who take advantage of this offer can be confident that the procedures they select will address their goals. As one of the most versatile and popular treatments used in smile makeovers, dental veneers are thin shells that are bonded over teeth to hide a variety of imperfections, including:

chips
cracks
gaps
misshapen teeth
discoloration
Patients who visit Dr. Choroomi, holistic dentist, for a smile makeover can choose from an extensive range of cosmetic treatments. Besides veneers, patients can also opt for crowns, teeth whitening, tooth-colored fillings and dental implants. In-office teeth whitening is more effective than store-bought kits, and they can remove or greatly reduce stains caused by coffee, tobacco, wine and tea. Veneers and crowns may be recommended when tooth stains are internal rather than external. Tooth-colored fillings, made of composite material, are an aesthetically superior alternative to mercury amalgam fillings. When patients have the latter type of filling, they can have Dr. Choroomi perform removal and replacement with tooth-colored fillings. A variety of these options can be combined to resolve cosmetic issues over a planned series of appointments.
About Dr. Aaron Choroomi, Dental Implants Dentist Canoga Park
Dr. Aaron Choroomi attended the University of Pacific as a specialist in cosmetic dentistry. Recognized by Westlake Magazine in 2014 with an award for his excellence as a cosmetic dentist, Dr. Choroomi is appreciated by many celebrities for the natural-looking smile makeovers he provides. Only the best dental laboratories and the highest-quality materials are used by Dr. Choroomi, a holistic dentist who also employs the newest technology in cosmetic dental imaging. For more information, visit the website or call 8189999900.