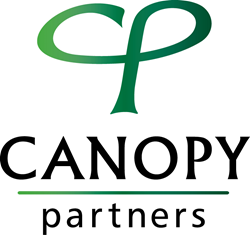 Several of the industry's most progressive groups will share their experiences in positioning their practices for success in the current environment ...
Greensboro, NC (PRWEB) September 24, 2014
More than 30 radiology practices from around the country will be attending the Canopy Partners Imaging Summit in Greensboro. The conference, centered on sharing best practices and industry trends, is an ideal place for CEOs and practice administrators to gather, network, share best practices, and get the latest on industry trends that are affecting their businesses.
Canopy's goal for the Summit is to partner with radiology groups, providing tools and guidance that will help them accurately demonstrate their contributions not only to improving health outcomes, but also to reducing healthcare costs, while maintaining successful independent practices.
As the new healthcare environment shifts from traditional fee for service to a value-based care model, many groups are struggling to define quality measures that will quantifiably depict the value they add to the healthcare process.
The event's keynote speaker, Dr. Grace Terrell, CEO of Cornerstone Healthcare, will be sharing her experience spearheading Cornerstone's transition from using the traditional fee for service approach to their current, patient-centric, value-based model, and her insights on how radiology groups willing to be a partner, not just a vendor, to reach optimum outcomes in accountable care. Cornerstone Healthcare is one of the first and largest ACO groups to proactively make the shift to value based care, and was recently highlighted in a case study published by The Advisory Board.
The Summit's panel discussions, "Strategies and Positioning for the Future" are not to be missed. Several of the industry's most progressive groups will share their experiences in positioning their practices for success in the current environment, and how they continue to maintain relevance under the ever-present threat of commoditization. The panelists will discuss the changing landscape of radiology and the different growth strategies that practices have been using to sustain and grow their businesses, from mergers and acquisitions to regional collaborative partnerships.
The educational workshops will be facilitated by Canopy's co-sponsors, Fulcrum Strategies, Merge, Medical Mutual, M*Modal, Philips, and Varrow. Each presenting organization will take on a topic specific to its expertise. Attendees will have the option to focus their afternoon on business or technology topics, or elect to attend programs from both tracks.
At the end of the day, attendees are invited to a wine tasting and networking event, where they will have the opportunity to continue the day's discussions with their colleagues.
To learn more about this event, please visit the Canopy Partners Imaging Summit information page, or contact Reed Humphrey at 336-482-2401.
About Canopy Partners
Founded in 2011, Canopy Partners is a privately held healthcare technology company based in Greensboro, NC. The company is passionate about elevating the role of medical imaging in the healthcare value chain. Canopy creates flexible, customer-driven business solutions that improve productivity, profitability, and patient care for imaging providers. It specializes in healthcare billing, business analytics, information technology, and management consulting services.
Canopy Partners has experienced rapid growth, doubling its revenues and employees over the past three years. The company has been recognized as one of the "Top Places to Work" in NC for three consecutive years, and was recently named to the 2014 "Triad Fast 50" list, recognizing the 50 fastest growing private companies in the Piedmont Triad region of NC.