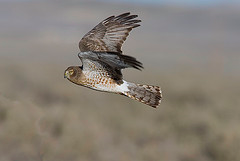 Cape May is as iconic a location as it gets to witness the spectacle of migration, some days of our tour thousands of birds came pouring through - amazing! - past tour participant
Philadelphia, Pennsylvania (PRWEB) June 29, 2014
For seven days during Naturalist Journeys' Hawk Mountain and Cape May birding tour, travelers will witness the spectacle of migrating raptor and songbird populations in the diverse ecosystems provided by the Atlantic coast. Participants on this guided tour will also have the opportunity to intimately observe conservation research, explore the historic town of Cape May, and indulge in some of America's best seafood.
The tour is designed to highlight the fall bird migration, which brings even more life to these storied birding destinations. Travelers begin their adventure at Hawk Mountain in Pennsylvania, the world's oldest sanctuary for birds of prey. The sanctuary encompasses 2,600 acres of land and over a dozen raptor species including Osprey, Bald Eagle, Peregrine Falcon, and Red-tailed Hawk. Researchers have counted over one million birds at the Hawk Mountain Sanctuary since the end of World War II.
After Hawk Mountain, travelers are led by an expert guide along a journey to the Cape May Peninsula, a region with a decidedly Victorian character. The peninsula's abundance of fresh and saltwater habitats make Cape May a frequent resting place for the thousands of birds that make their way down the Atlantic coast each fall. Each morning begins with an optional beach walk to view the sunrise, watch shorebirds, and spot endangered Black Skimmers. During the day, visitors will cruise tidal salt marshes in pontoon boats, explore the South Cape May Meadows Migratory Bird Refuge, and survey bird counting sites that are both incredible to behold and play critical roles in conservation research.
"Cape May is one of our favorite destinations, especially in October when bird migrations are in full swing," says Naturalist Journeys CEO Peg Abbott. "Few locations in the world can match the sheer number and variety of birds that visit Cape May each fall."
The Fall Bird Migration tour will be led by Dan Donaldson, an experienced guide who has spent fifteen years as a naturalist. He specializes in birding destinations from the Florida Keys to the Maritime Provinces of Canada and the Great Lakes. He is excited to provide a rich learning experience for Cape May and Hawk Mountain tour participants.
More about Naturalist Journeys' Fall Bird Migration: Hawk Mountain and Cape May Birding Tour:
This tour begins and ends in Philadelphia, PA. It is limited to 12 participants. Accommodations will be in Pottsdale, PA (for the Hawk Mountain portion) and Cape May. A full itinerary can be found at http://www.naturalistjourneys.com/jcalendar/jc_capemay14.htm.
More about Naturalist Journeys:
Naturalist Journeys LLC, a top birding and nature tour company, offers specialty small group tours and travel worldwide, from the western U.S. to Alaska, Hawaii and Florida, Costa Rica, Panama, safaris in Africa and more. Naturalist Journey's guided nature and birding tours feature expert guides with decades of experience in birdwatching, travel photography and other forms of ecotourism. Naturalist Journeys also offers hiking and adventure travel tours in many national parks and wildlife reserves, including the Galapagos, Antarctica and the Amazon.