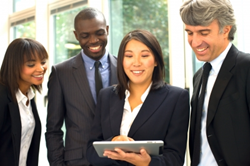 The capital investments we're making for our clients are now paying off, and our goal is to provide more long-term growth for retirees
Los Angeles, CA (PRWEB) February 09, 2015
Getting the most money each year out of an investment product is one of the goals of many investors in the U.S. For JWB, a capital investment company, boosting investor revenues is now a top priority. A new change is now in effect for its real estate program to open up a new source financing explained at http://www.jwbrealestatecapital.com/financing-rental-properties-with-an-ira.
The improvements to the investor program that are now in effect nationally are expected to make it even easier for a person to own a rental home without using cash as a direct funding source. Through partnerships with new lenders, the JWB company is now able to provide non recourse loans and other products to holders of IRA, 401K or other accounts in the U.S.
"The capital investments we're making for our clients are now paying off, and our goal is to provide more long-term growth for retirees," said one JWB company source.
The announced improvements will open up a different route of financing for someone who only has accumulated retirement account cash to invest. Because the JWB company has revised its turnkey program, the burden of coming up with a cash down payment for an investment property is virtually eliminated for the average investor.
"We have new measures in place that are building higher returns for our clients, and we're now managing capital for clients in 13 countries," said the source.
The JWB Group is now making plans to produce more content that is to be distributed across its mobile portal for the remainder of the year. The section of the company website at http://jwbrealestatecapital.com/m will now be serving all investment content to adults in North America.
About JWBRealEstateCapital.com
The JWBRealEstateCapital.com company maintains its investing programs for adults in the U.S. through its strategic efforts in the housing industry. The company has grown since 2012 and now features clients in 33 states and 13 countries. The JWBRealEstateCapital.com company has launched beginner and experienced level programs for men and women to use to increase passive income for this year.