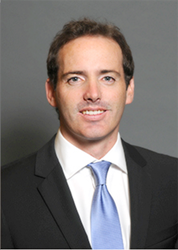 In the retirement planning process, considering contingencies that can derail a retirement plan, either before, during, or after retirement, is critical to protecting one's nest egg.
SAN DIEGO, Calif. (PRWEB) August 01, 2016
In the latest chapter of his "The Retirement Formula: The Retiree's Guide to What You Don't Know" retirement advisory series, San Diego financial advisor Jeremy Keating of Capital Income Advisors (CIA) discusses the  important role insurance plays in retirement planning.  
In the retirement planning process, considering contingencies that can derail a retirement plan, either before, during, or after retirement, is critical to protecting one's nest egg. Contingencies can include underperforming investments; an employer's bankruptcy reducing an anticipated pension benefit; divorce; unemployment; medical expenses not fully covered by insurance; disability; the need for long-term care, or the death of a spouse.
Fortunately, insurance is available for some of these contingencies to reduce the impact they may have on an individual's overall finances, including his or her retirement plan.
By discussing the different types of insurance that can help keep a retirement plan on track, Keating says pre-retirees and retirees can better prepare for the unexpected.
Health Insurance
Medical expenses can deplete a large portion of an individual's income, even when he or she has insurance. A 2012 Deloitte survey found that 24 percent of total healthcare expenses of higher-income individuals went to out-of-pocket medical expenses.
"While health insurance is expensive, being without health insurance can be devastating," Keating says. "A study published in 2009 from the American Journal of Medicine reported that illness or medical bills contributed to 62.1 percent of bankruptcies filed in 2007."
Further, less than 25 percent of patients were uninsured when they filed for bankruptcy but 40 percent had experienced a lapse in coverage in the two years prior to filing. Many reported that they understand the importance of health insurance, either intuitively, from personal experience, or based on the experience of family, friends, and coworkers.
Maintaining some level of health insurance can reduce both the immediate impact of medical expenses and the long-term impact on an individual's finances. Critical illness insurance may help supplement a client's health insurance coverage. When the insured is diagnosed with a covered condition, these benefits can help pay living expenses, supplement health insurance or disability income insurance benefits, or continue contributions to a retirement savings plan. Coverage is available for specific diseases or conditions that are selected when the insurance policy is purchased.
The Patient Protection and Affordable Care Act is making major changes to health insurance in the United States, although its contribution in the event of a devastating medical condition is unknown at this time. The advisor and client should try to anticipate if any additional coverage will be needed, and plan to have resources to pay for it.
Life insurance
Life insurance can be a valuable part of a secure retirement plan. Protecting the financial security of one's family is important. The goal of retirement planning is to maintain the same standard of living an individual or couple enjoyed throughout their working years. Permanent life insurance can help not only with final expenses and burial costs, but with protecting a surviving spouse and family members with financial security.
Permanent life insurance provides lifelong protection, and the ability to accumulate cash value on a tax-deferred basis. Unlike term insurance, a permanent insurance policy will remain in force for as long as one continues to pay their premiums.
Permanent life insurance may also provide several solutions for an overall retirement strategy. Ten reasons why permanent life insurance can benefit a retirement portfolio include:
1. It can cover final expenses and burial costs for the policyholder.
2. It can provide a surviving spouse and family members with money to cover estate and inheritance taxes.
3. It can replace lost income in the event of the policy holder's death, even if the deceased was already retired
4. It can replace all or a part of a surviving spouse or partner's pension benefits, which may be especially important for retirees who have come to depend on the deceased's full Social Security or other pension income.
5. It can help a surviving spouse pay off a mortgage or other debts that remain.
6. It can financially support dependents, such as aging parents or a loved one with special needs.
7. It can help protect or create a legacy, for instance by providing the funds needed to meet tax liabilities from taxable retirement accounts.
8. It can provide continued coverage, especially when an employer-sponsored group life insurance coverage ends upon retirement.
9. It can provide withdrawals or loans to supplement retirement income.1
10. It may offer riders that could potentially allow the policy holder to accelerate the death benefit (while they're living) to use for any reason, should they become chronically or terminally ill.
11. It may offer additional benefits that can help provide a surviving spouse and/or family with financial security,
While paying the monthly premiums may not be appealing, when one considers that life insurance is an investment that is not subject to market volatility, offers tax-free withdrawals and no penalty for withdrawing before a certain age, and can help diversify one's portolio, it could be a smart decision.
Disability insurance
Most people carry disability insurance to supplement their income in the event they lose work due to sickness or injury. Disability insurance can be a game changer for pre-retirees and retirees.
"Disability may be the most misunderstood insurance product on the market, since it has a lot of moving pieces and it's complicated, Keating says. "It is also expensive, but that is no reason to discount it."
According to Keating, between the ages of 25 and 65 the chances of becoming disabled are much higher than the chances of dying. Many people rely on a company disability policy, but most of these policies don't adequately cover income loss. Policies have many qualifiers, perhaps the most important being "any occupation" versus "own occupation" coverage.
An "any occupation" policy is stricter, and pays out only if the policy holder can not work in any job reasonably suitable for them. "Own occupation" policies pay if the policy holder is unable to perform their current job. That's an important distinction for professionals—for example, surgeons, who would want to be compensated if they injured a hand and could no longer perform surgical procedures.
"Many people lack adequate disability coverage," Keating says, "If there is no group plan in place at work, the number of people covered is really pretty low.
"For someone still working, especially in a one-income household, disability is as important as life insurance. People have to protect their income."
Group disability policies generally cover 60 percent of income, but that percentage can vary. Some may offer short-term coverage or benefits may not start immediately, in which case a supplemental policy makes sense.
"The obvious question is, what if something happens to you, and your family is left without an income stream?"
Ultimately, the type of insurance one chooses has to do with factors such as cash flow, discretionary income, age and financial objectives, according to Keating.
Some statistics to consider when discussing insurance options with a financial advisor include:

Under Social Security, individuals can retire for disability at any age provided they have worked and received 10 years (40 quarters) of credit and have been covered under the system for at least 20 quarters (five years) out of the last 40 quarters (10 years), ending with the quarter in which the disability occurred.
For people who retire before their full retirement age, this is important. Unless they carry disability insurance individually, if they do become sick or disabled, they could be in trouble.
For example, if a person retires at 50 and becomes disabled at age 54, they can look back 10 years and see they were covered under the system for six years and can begin drawing Social Security right right away, without having to wait until age 62. Consider the same scenario but change the age at which the individual becomes disabled to 56, and now there's a problem. They only have four years of credit over the last 10 years, meaning they were covered for only 16 quarters, not 20, quarters out of the last 40. Therefore, they are not eligible to receive Social Security disability benefits. Making matters worse, they must wait another six years for their Social Security retirement benefits to begin.
Having to postpone one's Social Security benefits could make a big difference in their ability to survive comfortably.
Insurance plays an important role in retirement. Pre-retirees and retirees should plan ahead and get expert advice in making sure their insurance needs are met.
To learn more, visit the Capital Income Advisors website, email jkeating(at)capitalincomeadvisors(dot)com, or call (800) 875-1986.
About Capital Income Advisors:
The primary focus at Capital Income Advisors is retirement planning. Jeremy Keating and the CIA team of advisors treat their clients as they would treat members of their own family. CIA strives to help create sound retirement income strategies for men and women in or nearing retirement, thereby instilling confidence that their retirement income will last as long as they do.
Capital Income Advisors serve all of Northern and Southern California, all across Texas including, Houston, Dallas, Austin, San Antonio, Midland, and the New York Tri State area. CIA offers retirement income strategies, wealth accumulation, asset protection, annuities, life insurance, tax minimization strategies, long-term care, IRA and 401(k) rollovers.
Securities offered through Securities America, Inc., Member FINRA/SIPC. Advisory services offered through Securities America Advisors, Inc. and Arbor Point Advisors LLC. Capital Income Advisors, Securities America, Inc., and Arbor Point Advisors LLC are separate entities. Securities America and its representatives do not provide tax or legal advice; therefore it is important to coordinate with your tax or legal advisor regarding your specific situation.
###