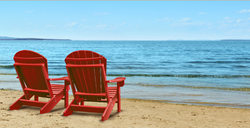 The sooner you take control of your retirement tax situation, the more advantageous the opportunity will be.
SAN DIEGO, Calif. (PRWEB) April 28, 2016
Jeremy Keating of Capital Income Advisors (CIA) has added a new installment to his "The Retirement Formula: The Retiree's Guide to What You Don't Know" retirement advisory program, this one focusing on taxes in retirement. Keating says that once an individual retires, their primary income source changes and with it, the way they get taxed on their income can potentially change.
By understanding the tax changes in store for them, pre-retirees can plan ahead to protect their nest eggs and income streams by adopting available tax exemption opportunities in order to keep money in their pockets while remaining IRS compliant.
According to Keating, once a person retires, a lot can change in their tax life. Some changes will make life easier and less expensive during the golden years, while others will add some headaches and costs that retirees did not expect. By addressing those changes ahead of time, individuals can better prepare themselves financially for the inevitability of their new tax situation as a retiree.
"The sooner you take control of your retirement tax situation, the more advantageous the opportunity will be," Keating says. "No one looks forward to retiring so that they can spend their latter years struggling with taxes."
After leaving the workforce and no longer drawing a paycheck, retirees can celebrate the fact that they are no longer subjected to paying Social Security and Medicaid taxes. However, since Social Security now becomes a part of their income stream in retirement, in many cases, they pay taxes on that income.
In fact, as much as 85 percent of a person's Social Security benefits could be subject to federal income taxes, depending on the individual's filing status and income. According to the Internal Revenue Service (IRS), at least part of an individual's Social Security benefits are subject to taxes if their combined income (half their Social Security benefit plus all other income—including tax-exempt interest) is at least:

$0 if they are married filing separately and lived with your spouse at all during the year.
$25,000 if they are single, head of household, qualifying widow(er), or married filing separately and did not live with your spouse at all during the year.
$32,000 if they are married filing jointly.
The 2014 Kiplinger Retirement Report notes that Alaska, Florida, Nevada, South Dakota, Texas, Washington state and Wyoming have rules exempting at least some Social Security, pension, investment income, or IRA withdrawals from state income taxes after retirement—and there is the possibility for lower state income tax rates once an individual reaches the traditional retirement age (which is 66 for people born between 1943 - 1954) gradually rising to 67 for those born in 1960 or later. However, if the children and grandchildren live in Illinois, moving to another state may not be an option for many retirees.
"Just like the taxes you paid on your earned income when you were working, you can expect to pay taxes on your retirement income," Keating says.
In addition, once a person leaves the workforce and stops drawing a paycheck, they are no longer eligible to contribute to a qualified tax-deferred retirement plan such as a 401(k) or IRA. For much of a person's working life, any money contributed to a tax-deductible retirement plan reduced their taxable income (and total tax burden), and the money in those plans are also compounded tax-deferred.
"Not only do you lose the ability to contribute once you stop working, but with traditional qualified retirement plans, you start facing required minimum distributions once you reach age 70½," Keating says. "Those mandatory distributions become larger portions of your account balance over time, and as they get bigger, those distributions could force you to pay taxes on them as declared income, money you otherwise wouldn't necessarily need to withdraw or spend."
Further complicating matters, if the retiree received a traditional paycheck during their working life, their employer withheld taxes based on their income while they were working. After retirement, the responsibility falls on the retiree. The withholding rules are strict, and making sure taxes are paid on time remains a requirement to avoid penalties.
According to the IRS, a tax payment is timely if enough is paid through withholding or via sufficient estimated tax payments, four times a year, to cover the taxes or placed in a safe harbor for the year. Most 401(k) distributions are subject to mandatory withholdings if they are not directly rolled over to other qualified plans, and the retiree can have taxes withheld from their pension or annuity payment, Social Security benefits, or IRA distributions as well.
Understanding the tax changes that take effect once an individual retires can help them make arrangements ahead of time to protect their nest egg from unnecessary taxes, but this takes planning. An experienced retirement planner can guide pre-retirees and retirees through the many options available to maximize one's retirement income stream, minimize their tax burden, and get down to the business of enjoying retirement.
To learn more, visit the Capital Income Advisors' website, email jkeating(at)capitalincomeadvisors(dot)com, or call (800) 875-1986.
About Capital Income Advisors:
The primary focus at Capital Income Advisors is retirement planning. Jeremy Keating and the CIA team of advisors treat their clients as they would treat members of their own family. CIA strives to help create sound retirement income strategies for men and women in or nearing retirement, thereby instilling confidence that their retirement income will last as long as they do.
Capital Income Advisors serve all of Northern and Southern California, all across Texas including, Houston, Dallas, Austin, San Antonio, Midland, and the New York Tri State area. CIA offers retirement income strategies, wealth accumulation, asset protection, annuities, life insurance, tax minimization strategies, long-term care, IRA and 401(k) rollovers.
Securities offered through Securities America, Inc., Member FINRA/SIPC. Advisory services offered through Securities America Advisors, Inc. and Arbor Point Advisors LLC. Capital Income Advisors, Securities America, Inc., and Arbor Point Advisors LLC are separate entities. Securities America and its representatives do not provide tax or legal advice; therefore it is important to coordinate with your tax or legal advisor regarding your specific situation.
###