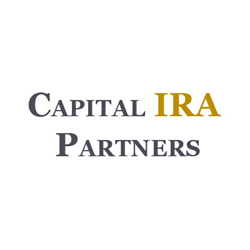 Austin, TX (PRWEB) August 05, 2014
Capital IRA Partners is among the few businesses that are helping investors make sense of placing precious metals in an IRA. The company's new site fully explains the concepts behind gold IRA accounts and the benefits that come with this type of investment. Since the economic downturn in 2008-2009 there has been a renewed focus on diversifying portfolios to include more secure investments outside of the stock market. This has lead to a significant increase in the interest of precious metal investment.
"People want to better safeguard their retirement accounts and nest eggs," explains Jack Nelson of Capital IRA Partners. "The Great Recession opened many people's eyes to just how unstable the stock market could be. Gold IRA accounts offer investors more security along with tax benefits."
The new Capital IRA Partners website was designed to give investors a detailed overview of how to open and fund a gold and precious metals IRA account. There are also in-depth reviews for today's top gold IRA companies including the products offered, how metals are stored and company ratings from reputable sources such as the BBB. Visitors can also sign up for a free Gold IRA Investment Kit to receive additional information on how get started.
Only particular IRS-approved metals can be placed in these special IRA accounts, and as Capital IRA Partners points out there are also fineness guidelines that must be met. The precious metals outlined on the new Capital IRA Partners website include:

Gold
Silver
Platinum
Palladium
To learn more about Capital IRA Partners or to view the new website, please visit: http://www.capitalirapartners.com.
About Capital IRA Partners
Capital IRA Partners provides investors with the insight and tools needed to successfully open a gold and precious metals IRA account. As an independent affiliate of today's top gold IRA companies, Capital IRA Partners is poised to help investors at all stages take the first step to diversifying their portfolio and gaining the tax advantages of a gold IRA.