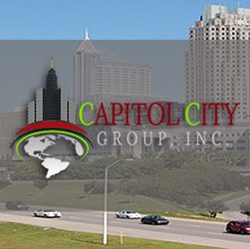 This study highlights how the industry is struggling to respond to change.
Raleigh, USA (PRWEB) May 28, 2014
After all, it's essential to evolve as social and economic factors continue to affect consumer behaviour. Evolution is a natural part of life, inevitably echoed in the world of marketing; we're no longer drawing on cave walls or using sticks as primitive tools and in the same way, our marketing tools and strategies must move with the times in order to communicate with a modern audience. However, rapid advances in technology and marketing have created ongoing challenges for those falling behind.
In his article "Study: Marketers' Roles Are Changing. What They Need To Succeed", the founder and CEO of BrightEdge (the leading enterprise SEO Platform) on 6th May 2014, Jim Yu argues that: "In an industry where best practices are constantly shifting as a result of new technology and trends, marketers need to keep up. They need to keep themselves relevant in order to keep their brands relevant, too."
Yu goes on to argue that although marketers are keen to build their skill sets, many don't know how, commenting that "these marketers know all the "buzz" strategies, yet many don't apply them to their own work." Yu discusses the 'Digital Roadblock' report carried out by Adobe in March 2014, which showed that despite 40 per cent of marketers asserting their desire to reinvent their role, only 14 per cent admitted to knowing how to do so.
This is perhaps the biggest challenge facing the current generation of marketers, who are working in the most progressive and trend-aware environment to date. The sheer pace of change is certainly attributed to this challenging atmosphere, as well as the 'expanded number of channels and platforms needed to adopt and new things to learn'.
Direct marketing is a hugely effective platform from which to keep up with current trends, as well as customer needs. This face-to-face approach facilitates a personal experience between a customer and a product or service, which in turn, allows feedback to be interpreted and analysed almost instantly. Although considered a more traditional method of marketing, it is and always has been a channel that embraces and responds effectively to change. It is this energy and readiness to evolve that has allowed Capitol City Group to continue growing in a difficult and unpredictable climate. The company places huge importance on the capacity to adapt to remain relevant, a feat that can certainly be achieved through more traditional approaches, despite the constantly changing marketing world that has developed online.
About Capitol City Group: http://capitolcitygroupinc.com/who-we-are/
Capitol City Group's Managing Director, John Bennett, believes in the importance of introducing changes that will work alongside an existing marketing plan, over radical changes that simply follow contemporary trends. "That is not to say we think you should jump at every opportunity to introduce the latest craze in marketing. As all marketers are aware; traditional marketing techniques are still very effective, what I think this study highlights is how the industry is struggling to respond to change," explains John Bennett of Capitol City Group.
An argument can be made that direct marketing is the most efficient way to evaluate the success of a particular marketing campaign, as changes can be implemented without delay. 'Likes' and 'Shares' can be counted, and online adverts can certainly be accessed and assessed from around the world, but this style of marketing lacks the personal touch that many customers want to experience, or as the same capacity for real-time feedback.
Marketing companies provide the bridge between client and customer, and only by embracing the constantly-changing nature of the role will they be able to remain relevant. As marketing strategies evolve, both to keep up with advances in technology and to meet the demands of the consumer, so must the role of the marketer. Capitol City Group's adaptable nature has provided fantastic opportunities for growth; direct marketing, in particular, certainly seems to have an advantage in terms of customer interaction and campaign response, which bodes well for the future of this more traditional channel.