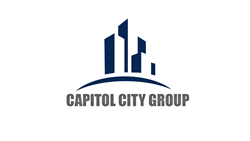 I find it offensive that the study is suggesting Americans are less entrepreneurial now.
North Carolina, US (PRWEB) June 09, 2014
In their recent paper published on May 5, 2014 on Brookings, titled 'Declining Business Dynamism in the United States: A Look at States and Metros', Ian Hathaway and Robert E. Litan argue that 'recent research shows that dynamism is slowing down […] and new firm formations have been on a persistent decline during the last few decades, and the pace of net job creation has been subdued.'
Data Journalist, Christopher Ingraham echoes this deceleration in entrepreneurship. His article, 'U.S. businesses are being destroyed faster than they're being Created', begins with the assertion that the 'American economy is less entrepreneurial now than at any point in the last three decades'. This article was published by the Washington Post on May 5, 2014. This claim is supported by various statistics from the Brookings study, including the worrying notion that 'businesses were collapsing faster than they were being formed' in 2009, 2010 and 2011. Here Ingraham suggests that America's enterprise has been continually declining towards its most unhealthy level, despite advances in other sectors.
The figures may be troubling, but despite the data this pessimistic outlook is not shared by Capitol City Group's, Managing Director, John Bennett. Whilst Bennett acknowledges the difficulties involved in owning and managing a business, particularly in the current economic climate, he rejects the idea that America is becoming less entrepreneurial, instead suggesting that it is the very definition of entrepreneurship that has evolved: "Owning a business can be very challenging and the recent economic conditions have been difficult for many, but I find it offensive that the study is suggesting Americans are less entrepreneurial now. I witness innovation and creativity every day in business, most of the time from individuals who demonstrate very strong entrepreneurial qualities."
About Capitol City Group Inc: http://capitolcitygroupinc.com/who-we-are/
Capitol City Group promotes an entrepreneurial outlook; the concept that entrepreneurship is a state of mind, and a creative approach to business rather than a series of constantly scrutinized facts and figures on a page is supported by Forbes contributor, Elaine Pofeldt. Her article, 'U.S. Entrepreneurship Hits Record High' (published on 27 May 2013) refers to a report conducted by Babson and Baruch Colleges (Global Entrepreneurship Monitor U.S. report), and recognizes that the inspiration provided by 'opportunity' appears to be the most prominent driving force behind the decision to go into entrepreneurship, 'rather than […] necessity'.
Pofeldt also identifies that 'the percentage of adults involved in start-ups in 2012 hit 13%–a record high since Babson began tracking entrepreneurship rates in 1999.' It is particularly encouraging that the entrepreneurial spirit appears to transcend generation gaps, with approximately '15 to 20% of the workforce–regardless of age– is engaged in running a start-up or a more established business, once labor-force participation rates for each generation are factored in', confirming that age is not a barrier in free enterprise.
As Capitol City Group's John Bennett suggests, it is perhaps the very definition of entrepreneurship and how people interpret it in modern business that is constantly changing. The struggle to remain relevant and innovative in a difficult economic environment is a challenge that all companies face, however, as Pofeldt concludes, 'even after the global financial meltdown, there's still tremendous opportunity, freedom and creative potential in starting a business that can't be found any other way–and the U.S. is still a great place to do it.'