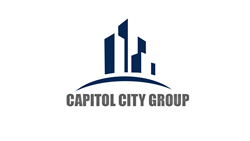 Raleigh's impressive ranking is the result of the city's friendly and supportive start-up community.
Raleigh, North Carolina (PRWEB) November 28, 2014
There is a lot for new entrepreneurs to think about when it comes to setting up a business, and location is usually a top priority. Establishing in the wrong location could be highly damaging to a new business, it could prevent them from fully engaging with their target consumers or accessing the correct market for their product or service. Choosing the wrong location could also isolate entrepreneurs if there is not already a strong start-up community in place as this could limit the amount of mentorship opportunities available, and make networking with other business owners extremely difficult. To help entrepreneurs choose the best location for their new businesses, personal finance site Nerdwallet recently reviewed the pros and cons of cities across the US in order to determine which the best were for entrepreneurs. Sales and marketing firm Capitol City Group were delighted to discover that their home town of Raleigh, North Carolina ranked 12th in the study, and are confident that despite missing out on the top spot the city is an ideal location for new entrepreneurs.
About Capitol City
Group: http://capitolcitygroupinc.com/who-we-are/
The study by Nerdwallet assessed each city according to a number of major factors affecting the future success of new businesses, such as funding, local economy, cost of living and mentoring and networking opportunities. To assess funding the study reviewed the dollar value of small business loans under $250,000–in each city, loaned per capital by banks with less than $10 billion in total assets, during 2013. The local economy of each city was worked out by reviewing income and unemployment rates which helped to identify each city's cost of living. Whilst Mentorship and networking was assessed by working out the number of businesses in the city per 100 residents, as well as the percentage of residents within the 25 -34 age bracket or the percentage of residents with a bachelor's degree of similar qualification.
Capitol City Group believes that Raleigh's impressive ranking is the result of the city's friendly and supportive start-up community. The city has gained notoriety among promising young tech entrepreneurs due to the city's four well established tech start-up accelerators which offer new business owners access to support and guidance from a range of industry professionals. Raleigh also has a strong focus on collaboration, which allows new business owners to easily integrate within the community, access valuable resources and work with others without the worry of social barriers. Being home to a number of major universities and learning centers, Raleigh offers new business owners with a wealth of young talent, which helps to create and support long-term business growth, whilst the city's location encourages a vibrant outdoor community and provides business owners with a great quality of life.
Capitol City Group specializes in outsourced sales and marketing, and since their establishment in Raleigh has seen their business go from strength to strength. The firm represent their clients within the marketplace, meeting with consumers directly in order to develop strong relationships and encourage consumer loyalty.