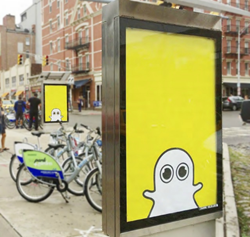 Capitol Outdoor is bringing street furniture to New Haven for the very first time. Our ad panels are Ivy League!
Washington, DC (PRWEB) September 28, 2017
Independent out-of-home advertising company Capitol Outdoor is lighting up downtown New Haven with exciting new illuminated ad panels, conveniently co-located with Bike New Haven bike share stations, owned and managed by P3GM. New Haven serves as the city's central business district and is also centered around the New Haven Green.
The country's first planned city, New Haven was designed around the 16-acre New Haven Green, which is at the edge of Yale University. Capitol Outdoor ad panels will offer access to people attending the numerous concerts, festivals, marches and social events hosted at The Green each year. Urbanites and professionals will have a new way to learn about exciting new products and upcoming events.
"Capitol Outdoor is bringing street furniture to New Haven for the very first time. Our ad panels are Ivy League!," said Chris Tavlarides, co-founder and president of Capitol Outdoor.
Currently there are no street furniture assets in this market. The inventory will provide an exclusive opportunity to cover the hard-to-reach downtown core. The displays consist of 60 ad panels, 6 feet high and 4 feet wide, located at the city's bike share stations, mimicking Capitol Outdoor's successful plants in Hoboken and West Palm Beach, Florida.
The New Haven area is also surrounded by the city's tallest office buildings, New Haven City Hall, Federal County, restaurants, shops, apartments and many historic churches. Downtown is home to many well known museums, theaters, and an increasing amount of shops, restaurants, and nightclubs -- many of which cater to the city's growing number of young professionals and large student population.
Capitol Outdoor is an independent, full service outdoor media company founded in 1990 by John Polis and Chris Tavlarides and headquartered in Washington DC. Capitol develops, sells and manages impactful out-of-home campaigns for brands and clients across the US. Specializing in large format and digital signage, the company is known for its landmark units in prime locations serving key demographics. Markets covered include Washington DC, Detroit, Baltimore, San Francisco, Pittsburgh, Philadelphia, Atlantic City, San Diego, West Palm Beach and more. This collection of ad panels expands Capitol Outdoor's national market, with over a dozen cities nationwide.
About Capitol Outdoor
Capitol Outdoor is a national billboard advertising company with landmark out-of-home (OOH) inventory in the top 30 markets across the U.S. Our media include traditional and digital billboards as well as wallscapes, kiosks, and transit, providing the most impactful branding opportunities in the most sought after locations. We are known for our top-notch customer service and years of industry experience. Visit http://www.capitoloutdoor.com.