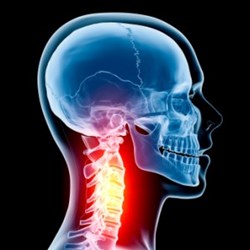 Elan Wellness Center Announces New Chiropractic Treatments for Car Accident Victims in the Tampa and Westchase Florida Communities
Florida (PRWEB) August 21, 2013
People who are in auto collisions often suffer more than just the lost of their vehicle, "Not only are auto accidents an inconvenience and a hassle, a common redundant complaint of auto accident victims is that they don't feel like their normal selves. You may also be experiencing obvious pains and symptoms like muscle stiffness or spasm, neck pain, headaches, numbness and tingling, back pain, difficulty sleeping, irritability, memory loss, fatigue, difficulty concentrating and many other difficulties. Or worse than that, you may be injured and feel nothing at all," explains Chiroweb.net.
Elan Wellness Center explains that although many of their patients are checked out by paramedics on the scene of their accident, or transported by ambulance to a nearby hospital, they are only examined and treated for immediate injuries. Dr. Rogers states that it's not at all unusual for her patients to tell her that they began experiencing other symptoms and pains days after the collision. And that's why she offers comprehensive car accident chiropractic treatments, because those treatments go to the source of the pain.
The Elan Wellness Center wants people to know that traditional medical treatments which typically involved prescription medications. Such medications generally are for masking or suppressing pain rather than actually relieving the root cause of the pain.
This assertion was validated by a study conducted and published in the Annals of Internal Medicine. Funded by the National Institute of Health, the survey included 272 patients, and found that, "The patients treated by a chiropractor experienced the highest rate of success with 32 percent saying they were pain free, compared to 30 percent of those who exercised. Only 13 percent of patients treated with medication said they no longer experienced pain," reports ABC News.
Dr. Rogers explains the key reason for such relief is that chiropractic treats the body in a holistic manner, interacting with its natural anatomy and physiology, whereas prescription drugs can be foreign to the body, a primary reason that some people who take said medications experience side effects and/or have adverse reactions. Chiropractic conversely, is a natural and synergistic approach.
For more information please visit the Elan Wellness Center at 11329 Countryway Blvd, Tampa, FL 33626, or phone (813) 855 - 0001 to make an appointment with Dr. Christine Rogers. Information about the clinic and its car accident chiropractic specialty is also available online at http://www.elanwellnesscenter.com.